Showbiz
You Have Reaped What You Sowed – Davido's 1st Baby Mama Sophia Momodu Shades Chioma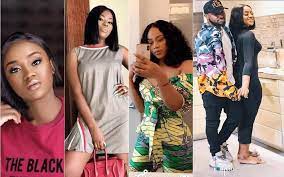 Nigerian celebrity couple, Davido and Chioma have recently stirred up social media with their breakup.
Davido and Chioma have sadly ended their love story although many people thought that Davido's assurance to Chioma was a done deal for their relationship to end in marriage.
Unfortunately, that dream has been squashed and Chioma is now baby mama number 3, excluding the unofficial ones.
Reacting to the incident, Davido's first baby mama, Sophia Momodu has thrown a shade at Chioma.
According to her, Chioma is certainly reaping what she sowed. In her words, 'the day you plant the seed is not the day you eat the fruit'.
Chioma took over from Sophia Momodu years ago as she became Davido's favourite sweetheart.
Unfortunately, Chioma's time is over too. When they say karma never misses address!
Check out the post below;