Editorial
'Angry' Sam Okudzeto proves he is another Sam Okudzeto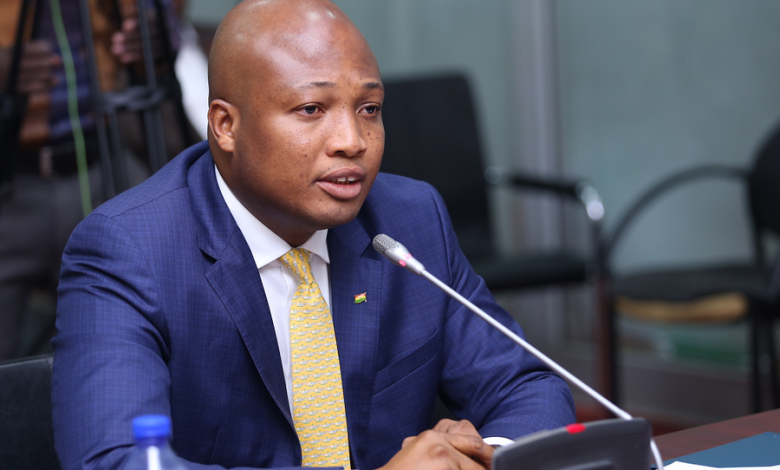 The North Tongu MP, Samuel Okudzeto Ablakwa, has resigned from Parliament's Appointments Committee.
In a letter dated March 30, addressed to the Speaker, Alban Kingsford Bagbin, he explained that this was "after days of careful reflection and thoughtful considerations."
It is not clear why the outspoken and meticulous member of the Committee who takes nominees, especially through rigorous CV scrutiny, is stepping down.
"I shall like to state that the reasons for this difficult decision are both personal and on principle," was all Mr. Okudzeto Ablakwa alluded to in his letter.
The former Deputy Education Minister said the Speaker must consider his resignation to take immediate effect.
As a result, the North Tongu MP stressed that he will, therefore, not be available for the vetting of President Akufo-Addo's nominees for Deputy ministerial positions.
Divided front
The decision of the young MP to resign is a sign that he is becoming uncomfortable with some of the boardroom politics of the Minority, but may also indicate an intention to stand alone as an independent MP just like his uncle lawyer Sam Okuzeto did as MP when the Majority in Parliament decided to use their numerical muscle to play to their advantage.
Since Mahama lost the elections, there appeared to be a tendency on his part, together with the leadership of the NDC Minority in the House, to extend their fight to the corridors of Parliament.
That showed in the Minority raising controversial issues, including their attempt to throw out Hawa Yakubu as Minister, after plotting against several appointees including the Finance Minister.
Tip of the iceberg            
It is the opinion of The Thunder that Sam Okudzeto's bomb would be an eye-opener to the leadership of the NDC that the party or, for that matter, Sam Ofosu Ampofo, Asiedu Nketia, and John Mahama cannot remote control members of the NDC Caucus in Parliament and that he, particularly, has a mind of his own.
This is a fine example of how MPs should think Ghana first when national issues are on the table.
We, therefore, congratulate Sam Ablakwa Okudzeto for his sense of patriotism and hope that other NDC MPs would emulate that example.
We, however, also trust that, in the interest of Ghana, he would continue working the best he can as an ordinary member who has a right to contribute his quota, in serving God, Nation, and the constituency.
#TheThunderGhNews