Showbiz
You Don't Need DNA, He Belongs To Davido – Fans React After Davido's 4th Baby Mama Shows Son's Face For The First Time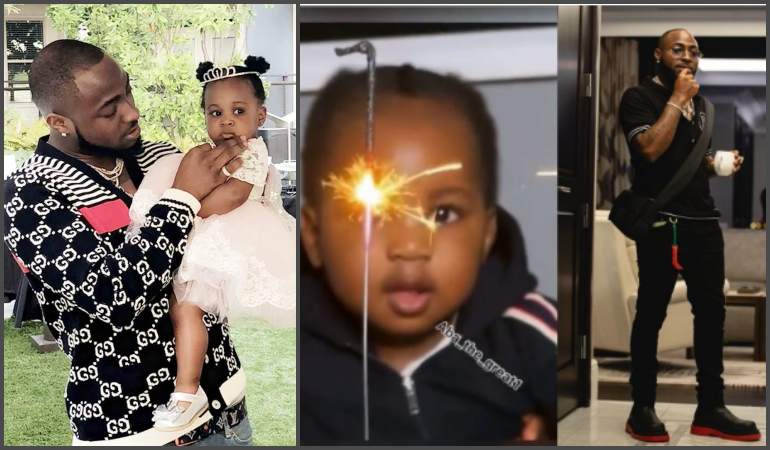 The cat has been let out of the bag and social media users are convinced that this child belongs to Davido and there is nothing he can say to prove otherwise.
Remember we reported of a 4th baby Mama surfacing in the tall list of Davido's baby mama who said she was pregnant for the Afrobeat musician?
Well the lady has shared the photo of her son for the first time to celebrate his birthday and fans are doing a collage of Davido and the boy to prove they are related.
The singer and the young child, Dawson, look so much alike. A closer look even show that the boy looks like Hailey, the second daughter of Davido from his second baby mama.
According to social media, Davido does not need to have a DNA test to prove that Dawson is his son because they share a striking resemblance.