Showbiz
Work On Film Classification Sees Progress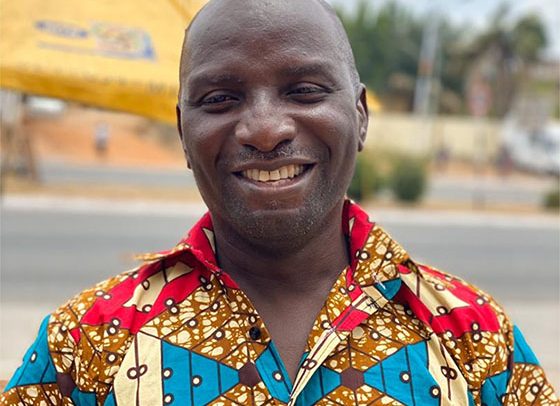 Chairman of the Film Classification Committee, Socrate Safo has said work aimed to enforce the law on classification of content before airing to the public has seen enough progress with the televisions stations among others complying to all the directives.
According to him, it has been all day and night work from his side in consultation with relevant stakeholders making sure the committee achieves its purpose.
"We know people are talking because they have not heard anything from us, but we have deliberately kept quiet because we do not want to be distracted.
"In fact, this is the first interview I am granting about this. We are busy at work and so far, things have gone smoothly with most of the television stations complying," he told Graphic Showbiz in an interview recently.
"This is part of our strategy to ensure smooth operation and it is working well. We've done over 20 stations now and all those we have dealt with have started putting the ratings on their programmes.
"We do two stations every day because it is very tedious work. We sit with them, explain what goes into the various ratings and go through the content before we suggest the ratings.
"For instance with Date Rush on TV3, the initial rating was PG because maybe they felt that there was nothing 'harmful' in there. However, now they have pushed the rating to 15, which gives them room to manoeuvre in terms of language and other things.
"With content like movies, we have the list of those that have already been classified, and some of the old ratings have been converted to new ones. In some cases, they bring us the movies for us to check whether they have been classified or not. When we do, we send them the results and for those that have not been classified, we advise that they are returned to their owners for the right thing to be done," he stated.
"With the telenovelas, we realised that many of them already had some showing before implementation and they had running contracts with sponsors and advertisers, meaning any action has legal consequences so we decided that they should not be punished.
"However, we have advised that the new ones they intend to show should be brought for classification," he explained.
Socrate revealed that so far, compliance had been excellent and commended the TV stations for their cooperation. "Per what we have done so far, compliance has been 100 per cent. Everywhere we go, it's been smooth, there has been no opposition. We have also been monitoring what they do on air and they have been complying with the ratings. I would say the success rate is very high," he stated.
Addressing concerns from some quarters that there wasn't enough education before implementation, Socrate said, "We have been dealing with the various associations so if they belong to their associations, then they will know about it.
"We have been dealing with the Ghana Independent Broadcasters Association (GIBA) for almost a year and agreed with GIBA on the implementation date."
For now, the committee is not charging for the in-house productions but will be doing so for the third party ones, for which they have trained over 50 people.
Socrate Safo said he hoped the cooperation from TV stations would continue. "We pray that nobody would flout the law. We have been monitoring and we have people giving us reports from all over and we are happy with what we are seeing. We know this is a transition and it will take time for everyone to get it but we are happy so far," he said.
The Film Classification Committee is a body formed by the National Film Authority and mandated by the Development and Classification of Film Act 935 to preview and classify any audio-visual content intended for public exhibition in Ghana.
The categories of audio-visual content set within the scope of materials to be classified by the Film Classification Committee are feature films, short films, TV series and selected TV programmes, documentaries, advertisements and music videos.