LOCAL NEWS
We'll take advantage of decline in COVID-19 to expand vaccination – GHS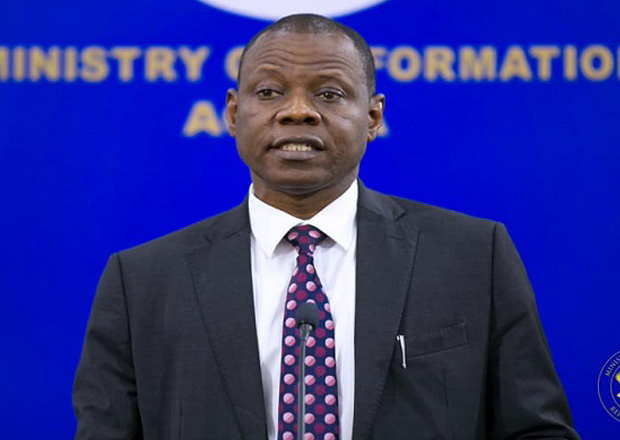 The Director-General of the Ghana Health Service (GHS),Dr Patrick Kuma-Aboagye, has said the decline in COVID-19 infections provides the government a window to speed up with vaccinations to ensure that more people are protected against any future surge in infections.
"There is a surge in the availability of vaccines and persons vaccinated are less likely to be hospitalised, so this is the time to vaccinate more people because that is the only way we can ensure that majority of the population are protected, " he added.
He said Ghana had so far received about 4.8 million doses of vaccines through different arrangements to ensure that the government achieved its target of vaccinating 20 million people by the end of the year.
He said 65.70 per cent of all the vaccines received in the country were AstraZeneca, while Moderna formed 25.21 percent. Johnson & Johnson and Sputnik-V formed 8.66 and 0.43 per cent respectively.
According Dr Kuma-Aboagye, a little over 1.6 million of the doses had been administered as of September 26, this year. He said the government was still working around the clock to secure enough vaccines to achieve its target.
Event
Dr Kuma-Aboagye, who made this known at the Minister's Press Briefing, said there had been a decline in active and daily cases of COVID-19; as well as cases on admission in the three main hotspot regions of Greater Accra, Ashanti and Volta for the past three weeks.
He added that there was also a decline in the number of international travellers to the country who tested positive.
As of September 25, this year, he said, 502,711 passengers had been tested at the Kotoka International Airport in Accra, out of which 2,789 tested positive, bringing the overall test positivity to 0.55 per cent.
About 61.9 per cent of all those who tested positive were males, while 50 per cent of all the positive cases at the KIA were non-Ghanaians, Regarding infections in schools, he said, 461 schools had recorded cases of COVID-19, with a 98.8 per cent recovery.
Out of the 23 active cases among the students in six regions, the Volta Region recorded the highest, with zero case in the North East Region, he added.
Source: Graphic online