Editorial
We Need More Common Sense As Meteo Warns Of More Rains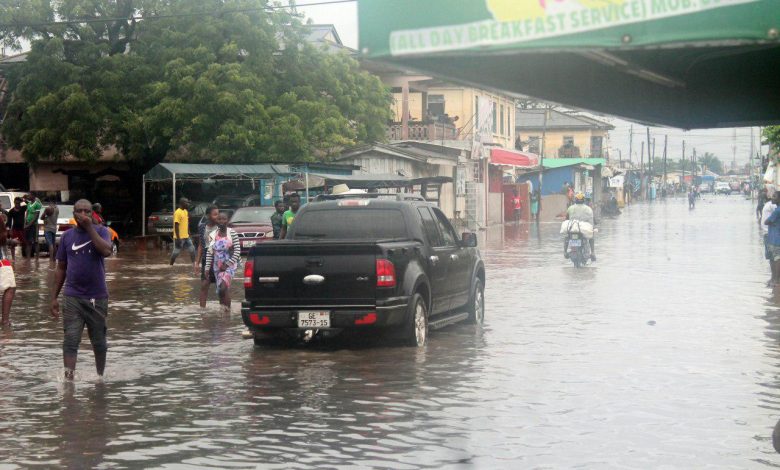 Just at the threshold of the rainy season, The Thunder newspaper expressed fear and anxiety over the expected outcome; destruction of properties and loss of precious lives; very sad annual rituals we all go through as a people.
We opined that our safety lie in our individual hands therefore we should not wait for government to come distill chocked gutters in the front of our homes and our places of work.
We reminded ourselves of the need to apply an additional doze of common sense in our attitudes so we stop the reckless disposal of all manner of waste into drains and dumping refuse at corners, under trees, beside every available bush, street corners and behind homes.
The warnings and caution fell on deaf ears. The rains came and the same two things we feared happened: destruction of properties and deaths.
After just two days of rains in the Ashanti region last Wednesday and Thursday, the National Disaster Management Organisation (NADMO) is reporting that the death toll caused by the rains has climbed from four to seven and still counting.
Because we never learn, we see the reported deaths as mere statistics forgetting that the deceased are either the breadwinners of their families or the children of parents who are by now in agonized pains.
This has been the situation year in year out. We wait for the rains to start before we check if the drainage systems are not choked.
The floods happen and come with its catastrophic consequences. We lament and brood over the losses then we continue to go about our daily lives as if nothing ever happened.
For how long would this continue?
Is it not regrettable that City authorities in Kumasi have just discovered that the flooding of the Kejetia Market was due to several chopped pieces of timber logs that had been deposited in the underground drains at the market?
Where was the common sense for us to have been a little bit proactive as a people to check such basic things ahead of the rains? In fact where was the common sense to have told us that drains are no meant to depositing logs of timber?
While we are mourning over the losses, we are even more worried about the near future because the Ghana Meteorological Agency (GMet), has said the country will experience a few more days of heavy rains before the end of the rainy season.
If two days of rains led to the loss of seven lives and destruction of properties worth millions of cedis, then it is scary to expect a few more days of rains.
We would not only require a deliberate and concerted effort to overcome the impending disaster but most certainly, we would need some extra dose of common sense as well.
We can only hope against all hopes and time that the impact would be mitigated.