LOCAL NEWS
We can trust Dampare to deliver – Prof Aning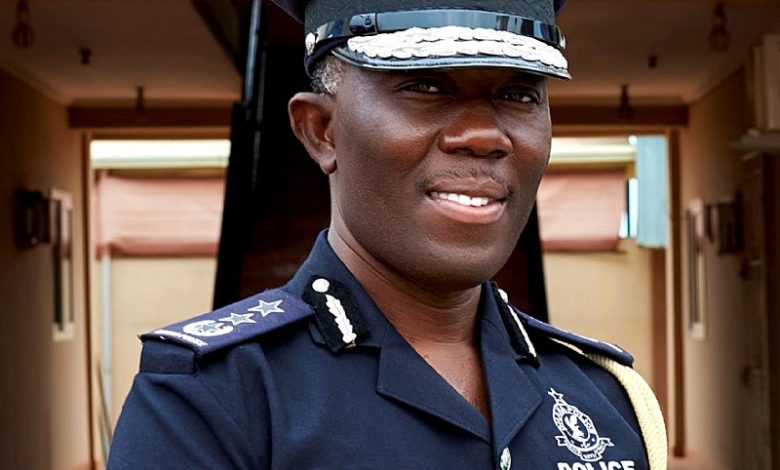 The Director of Faculty of Academic Affairs and Research at the Kofi Annan International Peacekeeping Training Centre (KAIPTC) has commended President Akufo-Addo for appointing COP George Dampare as acting Inspector General of Police.
According to Prof Kwesi Aning, this appointment sends a signal that things will be done right in the Police Service. Speaking on Top Story on Wednesday, he said that "Dr Dampare, on the Spintex road, on several occasions has stopped people, important people, who have sought to flout traffic regulations because they thought they were in more of a hurry than those who were in trotros."
He, therefore, submitted that COP George Dampare's promotion "will see police officers standing taller, firmer, their backs straightened, their uniforms cleaner and not taking bribes along the road."
"Those people in the Ghana Police Service have their days numbered because they are the people whose performance will threaten Dr Dampare's success and he will not accept it," he added.
According to Kwesi Aning, the fact that COP Dampare is still active in service gives some sort of assurance that he will deliver. "This is one of the best appointments in a long while; and kudos to those who made the decision, and the recommendation. Dr Dampare is driven by a desire to put his personal and professional competencies at the beck and call of the state," he added.
The Presidency announced COP Dr George Akuffo Dampare will take over as the Inspector General of Police (IGP) from August 1, on Wednesday July 21. He takes over from James Oppong-Boanuh, a lawyer and police officer, who was appointed to be the police boss by President Akufo-Addo in October 2019.
COP George Dampare, until his appointment, was the Director General in charge of Administration at the Service. He has been in the Ghana Police Service for close to 30 years.
Prof Aning explained that, throughout his time in the Ghana Police Service, COP Dampare has demonstrated an ability to take on those who think they have power. He stated that he believes the acting IGP will do what is professionally, morally and ethically correct by his personal standards and by the standards of the Service.
"We are going to see an IGP who will be hands on. Who will be in places that people don't expect him to be without a nine car convoy, with heavily armed people intimidating guys in the traffic and driving those of us who pay taxes to the state of Ghana off the road."
"An IGP who follows the rules that have been made for all citizens of this country is an IGP who will be successful because the public sees him following the rules."