Editorial
Let's go back to basics in complying with covid-19 protocols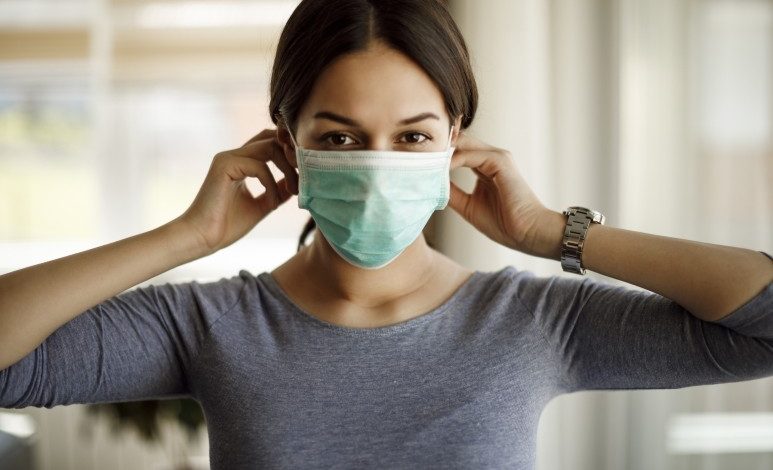 The President, His Excellency Nana Addo Dankwa Akufo-Addo, has warned Ghanaians that the nation may have to go under a lockdown, should citizens fail to go back to basics in complying with the World Health Organisation and Ghana Health Service COVID-19 safety protocols.
The President was speaking at the National Mosque Complex, Kanda, Accra, where Muslims had converged to celebrate the Eid-ul-Adha.
We must admit that since the recession of the pandemic and accolades that were showered on Ghana for a remarkable fight against the pandemic, compliance at street level has been minimal.
From public transport operators and passengers to market women and street hawkers; and from organisers of funerals to pubs and attendance at beaches, the sense of commitment, caution and rigidity with which we won the first fight had been abandoned to the pits of negligence.
Even on the markets, where sanitizers and Veronica buckets were two a penny on the market, the only semblance of compliance is the sight and sounds of young women selling the nose masks, which very few attempt to wear into public space.
The result has been that we are experiencing hikes in infections, admissions at hospitals, filled-to-capacity wards and increase in deaths. This is all because we have lowered our guards and are behaving as if the pandemic is over or that we have become immortal.
That is all because somewhere along the fight, we lost steam and felt the virus had left or that it was a 'nightmare over' situation that we should no longer fret over. As the President noted, however, the rising figures should give us cause for worry and compel us to go back to the basics in sustaining the fight against COVID-19.
As stakeholders, we at The Thunder therefore urge the citizenry, particularly street hawkers, market and lorry park operators as well as passengers and transporters to commit themselves to the former culture in which almost everybody was compliant in adhering to the protocols. Also to our community elders who manage funerals, we believe a major responsibility rests on their shoulders in helping the situation to improve on account of the solemnity which we all attach to funerals.
Let us therefore be compliant and let us be committed to the vision of improving lives and livelihoods, so that we may not be forced to restrictions because we ignored caution and forced the President's hand to it.
We must work and work hard; but we also, in working hard to improve our lives and livelihoods, remember that we have a duty to protect our lives and those of other citizens by wearing a nose mask and washing our hands thoroughly under running water.
Additionally, we must strive to frequently use sanitizers as well as engage in social distancing, in the collective effort to fight the pandemic. Thankfully, we have a resilient economy and hopes are that the situation will improve because of structures and initiatives government is putting in place to improve lives and livelihoods.
All we need, therefore, to do is simply apply the safety protocols in putting ourselves in good stead for victory, not only over the pandemic, but also over stagnation and drudgery; poverty and disease as well as joblessness and despair.