BUSINESS NEWS
Water shortage in Bui Dam partly to blame for power outages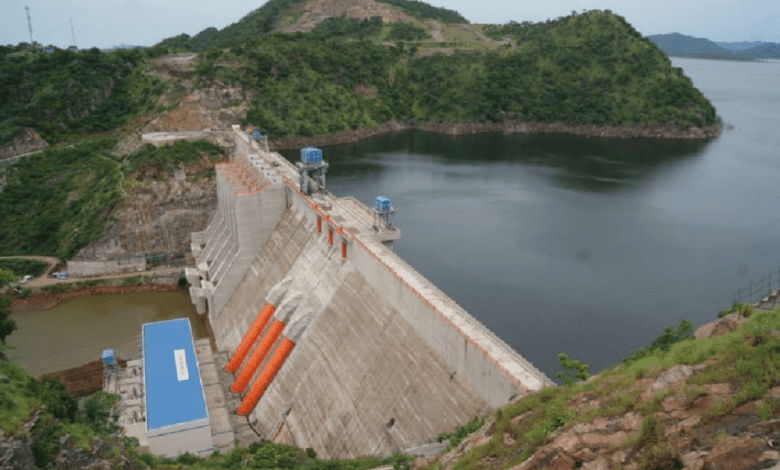 Power consumers may have to endure the intermittent power outages across the country for some time, officials of the Ghana Grid Company Limited (GRIDCo) have said.
GRIDCo said the development has been occasioned by challenges in the supply of gas coupled with a shortage of water in the Bui Dam.
Speaking to Nana Yaa Mensah on The Asaase Breakfast Show on Tuesday, Stephen Debrah, the manager responsible for operations at GRIDCo refuted claims suggesting the weekend blackout was due to structural flaws in its distribution network.
"No, you can't put it that way. Normally, when we are dispatching the power plant to electricity suppliers and electricity customers, you must do it, strategically such that the power will be stable. This requires a certain amount of generation from Aboadze, Akosombo, Tema Aboadze, and Bui. If you apportion the power like that and the system becomes stable, you wouldn't see any of those disturbances," he said.
Debrah added: "But coming into last year, we didn't have enough quantity of rainfall that we normally used to have so consequently the level of water in the Bui Dam has run down. So in order not to deplete that water and still continue to have a reliable power supply, we are managing the water in the Bui Dam. So, at a point in the day, you need to shut the dam so that we will conserve the little water we have till June thereabout."
He said recent gas supply challenges which also contributed to the outages have been resolved.
The manager responsible for operations at GRIDCo is assuring power will be stable in the country from June.
Nationwide blackout
Ghana was hit by a nationwide power outage on Sunday afternoon 7 March 2021 lasting for about two hours before power was restored in parts of the country, a statement from Ghana Grid Company Limited (GRIDCo) said.
According to GRIDCo, the total system shutdown was due to "a challenge in the power system" on Sunday.
"Ghana Grid Company Limited (GRIDCo) wishes to inform the general public that, at approximately 2.10 pm on Sunday, March 07, 2021, a challenge in the power system led to a total system shutdown."
It added: "This led to an interruption in power supply to all parts of the country."
GRIDCo has given the assurance that it is "working to ascertain the reasons behind the total system shutdown" as its technical team works to "restore power supply to all Bulk Supply Points (BSPs) in the country."