LOCAL NEWS
It takes faith, common sense to take COVID-19 vaccine – Duncan-Williams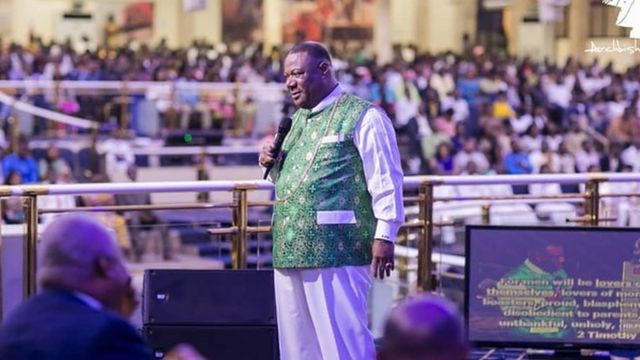 Archbishop Nicholas Duncan-Williams, General Overseer of Action Chapel International (ACI) Ministry, has stated that it takes faith and common sense for a person to make him or herself available to be vaccinated against COVID-19.
In a sermon over the weekend, Duncan-Williams who has already taken his jab said despite testing negative for the viral disease 22 times, he still believes it is necessary to take the vaccine to protect lives.
"It takes faith to take the vaccine. It takes faith. And I said the reason why you're not taking the vaccine is that you're afraid of what will happen to you if you take the vaccine. You're afraid because you're a victim of conspiracy theories on social media," he said.
He added: "And if you think I don't have faith for taking the vaccine, you are joking, I have faith but taking the vaccine is also common sense and it is also wisdom. And I will rather take it for those who don't have faith not to take it, because I rather prefer for people to live than for them to take it rather die and say well if Papa is not taking it then to me too I am not taking it, do you know the level of my faith, I have tested 22 times negative yet I am not taking chances."
The General Overseer of Action Chapel further chastised those who have made up their mind not to take the vaccine to stop instilling fear in others, thereby preventing them from being vaccinated.
"If you don't have what to preach stop preaching, stop making a whole sermon out of the vaccine," Archbishop Duncan-Williams noted.
Listen to excerpts of the sermon below:
300,000 vaccinated nationwide
The Ghana Health Service (GHS) has, so far, vaccinated 300,000 people since the COVID-19 mass vaccination programme started on 2 March 2021.
Those who received doses of the AstraZeneca vaccines included, health care workers, persons with underlying health conditions, essential service providers, and those who were 60 years and above, as well as members of the security agencies, Executive, Legislature and Judiciary branches of government and the media.
Dr. Patrick Kuma-Aboagye, director-general of the GHS, announced this at Peduase Lodge in the Eastern Region, during a media update on Monday (8 March).
He said the GHS targeted 570,000 people in the first phase of the vaccination, but the number of people vaccinated and registered onto the electronic database system within a week had exceeded a 70% threshold.
He applauded the media for intensifying sensitization programme on the vaccine, which encouraged Ghanaians to voluntarily avail themselves of the vaccination.