LOCAL NEWS
Wanted robber shot dead: found with guns & ganja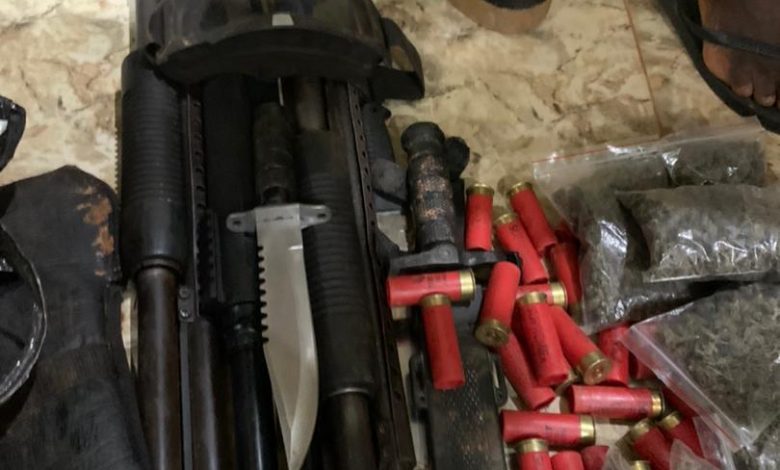 A DEADLY robber, who has eluded arrest on several occasions despite being placed on the police wanted list for so many years, has been shot dead.
Iddrisu Adams aka 'Koomi', was reportedly gunned down on Wednesday around 2am at Manso-Tontokrom in the Amansie South District, whilst trying to escape from arrest.
The police had earlier on found three pump action guns, 28 AAA cartridges and one sellotaped parcel of dried leaves, suspected Cannabis upon a search in Koomi's room.
A police report sighted by the paper said Koomi was arrested from his hideout by the police and he was leading the police to arrest his accomplices but he tried to escape.
"Upon interrogation, he (Koomi) mentioned one Okro, Barrier and one other he claimed he doesn't know his name as accomplices", part of the report indicated.
But on the way to the hiding places of the three people that he (Koomi) claimed to be his accomplices, he jumped from a speeding vehicle and tried to escape from lawful arrest.
The police, in an attempt to recapture the deadly hoodlum, fired gunshots to immobilise him. Koomi was hit by a bullet and he was being rushed to the hospital when he died.
"Body of the deceased had since been deposited at St.Martins Hospital,Agroyesum for preservation and autopsy. Efforts are underway to get his accomplices arrested", the report said.