Showbiz
UCC 'badgirl' Abena Korkor exposes Giovani Caleb for Sleeping with her; drop details of their escapade [Watch]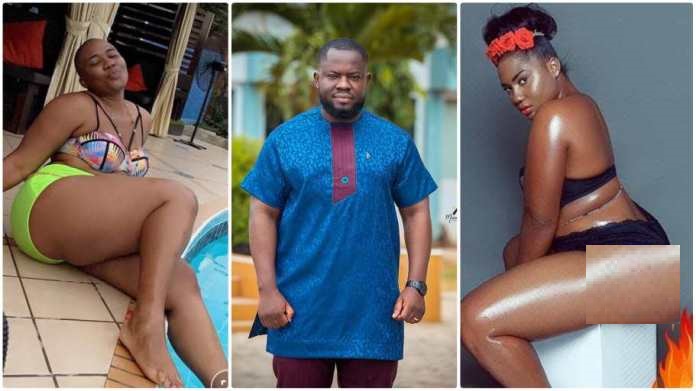 Media personality Abena Korkor Addo has lashed out at her colleague at TV3, Giovani Caleb, over the presenter's recent interview with Delay.
Abena Korkor, popularly known for her bedroom video that went viral when she was a student of the University of Cape Coast, spoke out over what she described as lies Giovani told about her during the interview.
Giovani Caleb, during his interview with Delay, denied having any intimate relationship with Abena Korkor.
His denial was in response to a question Delay raised about allegations Korkor made about some prominent Ghanaian men a few years ago.
It will be recalled that Abena Korkor released a list of prominent Ghanaians she claimed to have slept with.
Giovani's name happened to be in there but he flatly denied it on the Delay Show.
Below is Giovani Caleb's interview with Delay :
Weeks after the interview, Abena Korkor has taken to social media to call out Giovani for not being truthful.
In a video, Korkor indicated that she did sleep with Giovani and did not lie about it as he portrayed in his interview.
She stated that though she has issues and she is undergoing therapy, Giovani should not take advantage of that to lie against her on TV.
Korkor added that Giovani could have decided not to answer that question rather than go ahead to deny and lie against her.