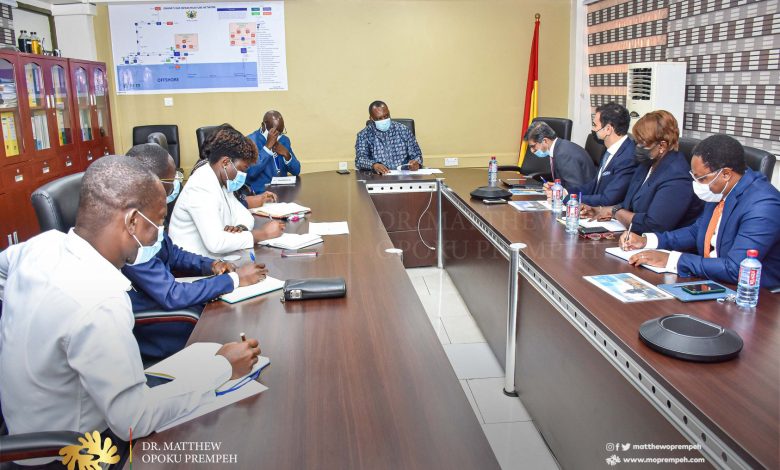 Dr. Matthew Opoku Prempeh, the Minister responsible for Energy, yesterday, Tuesday June 6, 2021, hosted a delegation from Tullow Oil Ghana Limited.
The delegation was led by the company's Group Chief Executive Officer, Mr. Rahul Dhir and Country Managing Director, Mr. Wissam Al-Monthiry.
The delegation shared with the Minister some indicators that have practically led to the increase in their operating performance, maximisation of value and how the company plans to remain an integral part of the industry.
Dr. Opoku Prempeh, after the meeting, noted on his facebook wall: "I was informed that Tullow raised more capital to be more financially flexible for their activities; a major contributing factor to their current production of 230,000 barrels of crude oil per day and exportation of 135 million scf.
"I acknowledged all the efforts the company has made and continues to make to improve their operations and maximize value of the wells they have been allocated, ie Jubilee and TEN fields. I stressed the need for government and Tullow Oil to renew our commitment to working together for mutual benefits", he added.
The Energy Minster later led the delegation to meet President Nana Addo Dankwa Akufo-Addo, to update him on the new work plan and future prospects of the oil firm.
Check pictures below: