Editorial
TSATSU BAYS FOR THE BLOOD OF JEAN MENSA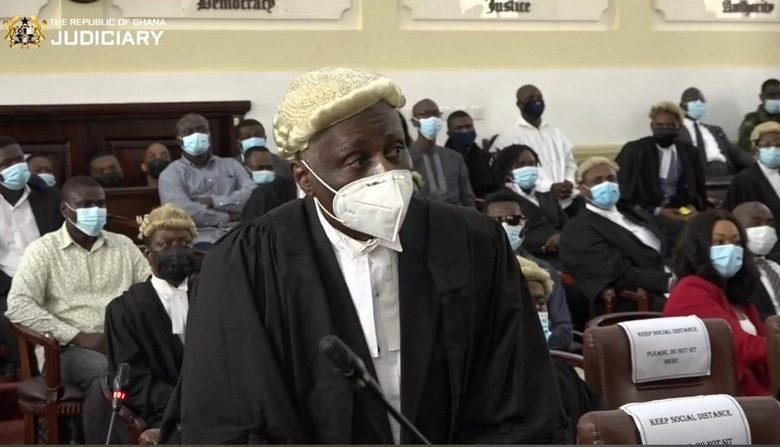 Lead counsel for Petitioner in the ongoing 2020 Election Petition proceedings, Tsatsu Tsikata is leading the Petitioner, John Dramani Mahama, and the National Democratic Congress in baying for the blood of the Electoral Commissioner, Jean Mensah.
Though the law does not say so, for which reason John Mahama did not himself appear in court and in the witness box to fight his case and testify, Tsatsu made almost two hours of submission, eliciting reasons why Jean Mensah must appear in the witness box.
The Law Lords and Ladies, though, prompted him that it may not necessarily be so.
He also argued that, once the EC as the respondent had agreed to testify, she must explain herself, if indeed she has changed her mind, and do so succinctly.
Tstasu said it is important that she does so because in her bosom lies the authority to decide the fate of elections in the county.
** The Thunder Gh News | News In Flash! here
Follow us on Twitter: @TheThunderGh
#TheThunderGhNews