POLITICS
The benefic results the NDC sought to have with their case against Peter Amewu have eluded them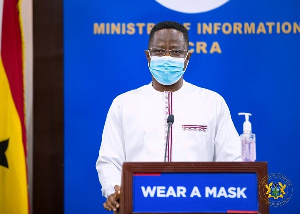 Using some people as smokescreens, the opposition party decided to rely on the legal expertise of Tsatsu Tsikata.
Having succeeded in placing an injunction on Peter Amewu's gazetting with the ultimate aim of preventing him from being sworn into office as MP for Hohoe on Thursday, January 7, 2021, the Attorney General went to the Supreme Court to have the injunction by the Ho Court reversed.
The frivolous, unmeritorious, and pathetic nature of the injunction granted by the Ho Court, based upon the application filed by the Attorney General, the Supreme Court, by a unanimous decision, granted the AG's application, thereby quashing the ruling by the Ho Court.
Tsatsu Tsikata's magical wand failed to click once again as Godfred Yeboah Dame's legal arguments drowned those of the former.
Once again, Godfred Yeboah Dame's sensational skills in arguments proved too powerful for the raddled, haggard Tsatsu Tsikata of the NDC to cope with, leading to the apex court ruling in favor of the Attorney General.
Peter Amewu is now at liberty to attend the induction ceremony of all the MPs-elect, paving way for him to duly represent his Hohoe people.
Source: The Thunder Gh News by P.K. Sarpong, Whispers from the Corridors of the Thinking Place.