Editorial
TACKLING FALL ARMY WORM KEY TO ENSURING FOOD SECURITY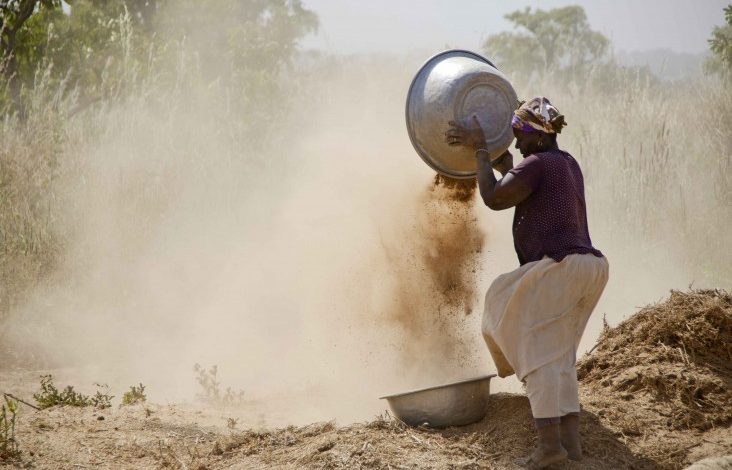 The Ministry of Food and Agriculture has outlined has, in its quest to pests and parasites on crops, says it will procure 97,000 litres and 14,000kg of insecticide to fight Fall Army Worm infestation this year.
According to the Ministry, effort on the part of the government to fight the pestilence saved over 652,000 metric tons of maize valued at about C79 million cedis.
For the current year, therefore, according to the Ministry, the priority is to reduce the fall armyworm infestation to its barest minimum by the relevant measures.
Hallmarks
One of the hallmarks of the New Patriotic Party administration is its management of the food security situation from an importer of basic foods including staples like plantain, rice, maize as well as vegetables like tomato, onions and pepper from neighbouring countries Burkina Faso and Cote d'Ivoire.
As we have witnessed under the NPP administration led by His Excellency Nana Addo Dankwa Akufo-Addo, however, the game has changed in our favour, not only culminating in saving huge millions of dollars and CFAs but also reserves necessary in investing in the same sector.
The picture now is that we have enough to eat all year round at modest costs, even under the last COVID-19 situation, then we have had previously or even, when under John Dramani Mahama, we were sold the ill-fated Savannah Accelerated Development Programme, with a focus on agriculture that yielded negative results.
That is aside from state cash that was looted by family and friends within the then incumbent NDC administration.
The gains
The gains from the several agro initiatives include jobs creation along the value chains; rise in export volumes; rise in incomes and improvement in livelihoods.
We also saw for the first time in the history of this country youth including those from our universities who had graduated in agriculture investing in agriculture under programmes supported by the government.
Additionally, that fed into economic growth and national development, spurring a wave of agriculture-based processing needed to boost industrialisation.
Better still, we have created for ourselves, by that achievement, global niche and a credibility bank that is linking us to the movers and shakers in development and global business.
Holistic approach
So that government takes a holistic approach in managing the sector, farmers would be benefiting from the supply of inputs like improved seeds and subsidised fertilisers in improving yield and improving incomes in target communities.
For the livestock sector as well, the government has procured over 531,000 improved breeds of small ruminants, pigs and poultry to support economic players in that sector.
Protecting our gains
As we would admit, these gains have not come in handy and without challenges. Smuggling of fertilisers and fall armyworm attacks on crops, particularly in the northern regions have defeated goals and harvests we had expected in the last couple of years.
That meant a drop in incomes for farmers and the community as well as a dip in the livelihoods of residents in the affected communities.
That is why we commend the government for putting in place measures to fight off the scourge of the armyworm pestilence and ensure food security with its outcomes including improvement in incomes lives and livelihoods.
These initiatives as is expected should help above all to reduce migration to urban areas while growing economies in vulnerable countryside communities in the Middle Belt and northern regions.
** The Thunder Gh News | News In Flash! here
Follow us on Twitter: @TheThunderGh
#TheThunderGhNews