Showbiz
Sonnie Badu 'lions over frogs' T-shirt angers Ghanaians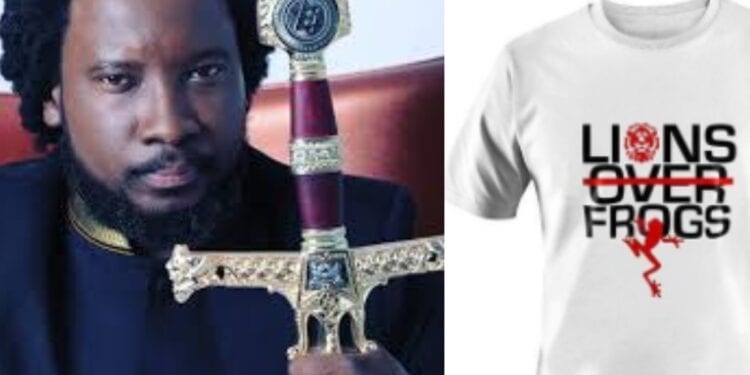 Some session of the public have voice out their displeasure after renowned gospel musician, Sonnie Badu, launched his T-Shirts with the inscription "Lions over Frogs" for 100 USD on his website.
Sonnie premiered the sales on his official Facebook page. He mentioned that proceeds from the sale would go into a fund to help his friend, Kwame Attah Tenadu, seek treatment for multiple sclerosis.
The shirt comes in white with the inscription, Lions over Frogs written on it boldly in black. A lion figure-head painted in red has replaced the letter O in the word Lion and a large red slash cancelling out the word over.
There is a frog image seemingly hanging on desperately to the letter O in the frog. Lions over frogs became popular when the Minister hit back at critics over his fake degrees saga. He said that when people did not understand the frequency of grace, they try to bring others down. "…Lions do not respond to Frogs", he stated.
Reacting to this, a section of the Ghanaians bashed him asking him to find other means to raise funds for his friend through other means.
"If you're a Ghanaian and you buy this… You are a frog. According to current lion. Meanwhile the lion will suck the frogs poison to death. Meaning the lion survival depends on frogs, Wicked lion" a social media user wrote.
Another also wrote: "U want us to help a lion to help another lion so you guys can chew we frogs abi… allow we the frogs to swim in peace.. 600 cedis for a T Shirt"