Showbiz
Shatta Wale Surrounds Himself With Fake Dollar Bills In New Photo?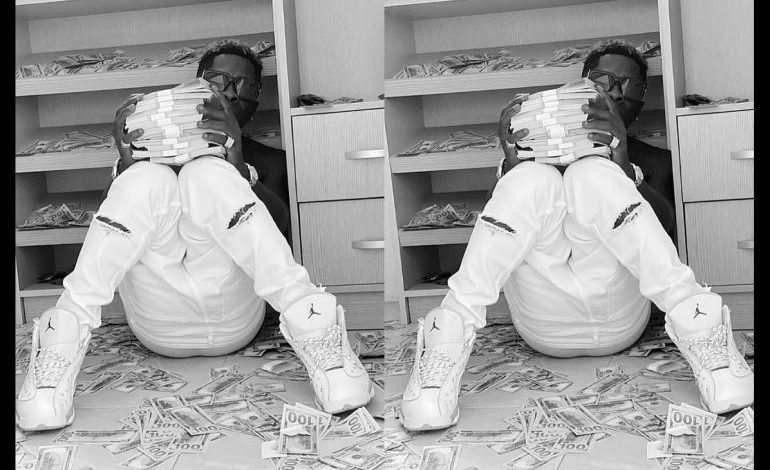 A photo of Shatta Wale surrounded by dollar bills has sparked a conversation on social media as to whether they are fake or real dollar bills.
For us here, we believe the dollar bills are fake and it's for clout chasing and grabbing the headlines.
Shatta Wale is capable of anything so we are not surprised seeing him with these fake dollar bills.
Check the photo below…