POLITICS
Set timelines for parliamentary election petitions — EU Mission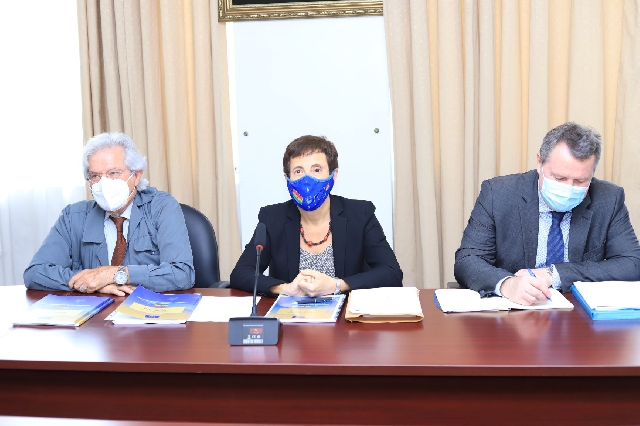 The European Union Election Observation Mission (EU EOM) to the 2020 general election has called for the establishment of a reasonable deadline for the ruling on parliamentary election petitions.
That, it said, would increase stakeholder access to an effective remedy and increase public confidence.
"Parliamentary election petitions should be commenced within 21 days after declaration of results just like presidential election petitions," it suggested in its final report on the 2020 presidential and parliamentary elections held on December 7, 2020.
The European Union deployed an EU EOM to Ghana between October 31 and December 30, 2020. In total, the mission comprised 80 observers from EU member states, as well as Norway, Switzerland and Canada.
The mission's mandate was to assess the electoral process against international obligations and commitments for democratic elections, as well as the laws of Ghana.
Parliamentary election petitions
The Constitution and PNDCL 284 provide that petitions concerning parliamentary elections must be commenced in the High Court within 21 days after the date of publication in the gazette of the result of the election. Such petitions can be appealed at the Court of Appeal as the final instance.
No deadlines
The report observed that there was no deadline for the resolution of parliamentary election petitions. "Thus, candidates' access to an effective remedy and public confidence in the timely resolution of parliamentary election petitions are not ensured," it noted. It also noted that commencing the filing dates for parliamentary election petitions only after publication in the gazette, rather than at the declaration of results, only delayed the process.
The report further pointed out that although the notification to the gazette of the parliamentary election results was issued on December 22, 2020, it was only available for purchase on January 4, 2021.
"The gazette, once published, bears the date of notification and legal deadlines run from this date, even if almost two weeks have passed between notification and availability of the gazette.
"The deadline for the filing of petitions against the current parliamentary election results was, therefore, January 12, 2021," it noted.
The report said by the legal deadline of January 12, 2021, 11 parliamentary election petitions had been filed. The constituencies involved were Techiman South, Zabzugu, Sefwi Wiawso, Tema West, Tano South, Tarkwa Nsuaem, Assin North, Savelugu, Jomoro, Buem and Esikado Ketan.
As of now, both the New Patriotic Party (NPP) and the National Democratic Congress (NDC) have 137 seats apiece in Parliament, with one independent member of Parliament.
Source: Graphic.com.gh