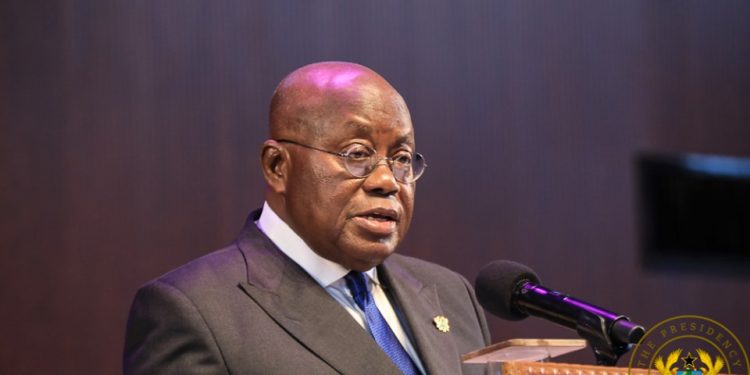 The Thunder , in speaking truth without fear or favour,  is of the opinion that President Akufo-Addo has to get some reshuffling done among the country's security chiefs who seem clueless about  how to handle the growing insecurity and the continuous nature of it.
Ghanaians value their security and do not mind sacrificing anything of value, be it their partisan political ideology for it.  A Ghanaian who feels his security is at risk may not mind voting out a government he so loves.
Mr. President and dear New Patriotic Party (NPP), insecurity is a political issue in Ghana, simple and short. You would get punished for it someday if you do not get the requisite institutions of state to deal with it now.
Come general elections, and the face on the ballot paper begging for votes would not be the face of the Inspector General of Police, it would not be the face of the Chief of Defence Staff  or the face of any of the several security service chiefs.
Politically, they have very little or absolutely nothing to lose.
Professionally, whether or not the insecurity continues, they would continue to be on their good salaries and eventually retire with all the accompanying benefits. What do they lose? Nothing!!!
Who suffers the most? It is the ordinary Ghanaian at the receiving end that suffers and of course the government on the day would get published at the polls for it.
No one remembers who was the IGP or CDS in Ghana during the dark days of the serial killing of women. But certainly everyone remembers which party was in power by then.
These service chiefs are paid to work. They are paid to think outside the box and find solutions to the challenges of insecurity. They are not paid to give excuses and celebrate laziness or adopt this snail pace approach in protecting lives and property.
The reports are becoming one too many.
We are still in shock over the recent one in Takoradi where a gang of six robbers shot and killed a Switzerland-based Ghanaian businessman in the company of his wife and fled with over GHC12,000.
Just last week, there were two separate residential robbery operations recorded by the police around the Abuakwa area, near Kumasi.
This week, a commercial vehicle popularly known as 'trotro' crashed after knocking down two robbers who were escaping on a motorbike at Sowutuom, a suburb of Accra.
Same period, armed men suspected to be land guards went to Kasoa a suburb in the Awutu East Municipality to demolish a church and other properties in broad daylight.
Then there is the murder of a woman in a hotel room at Somanya.
Then reports of people being knifed at several places in and around Accra by robbers….
Each month, the service Chiefs continue to enjoy their salaries… They would say they have not failed us.
But as we asked, what really do they have to lose? NOTHING!!!