AFRICA
Ramaphosa charges ANC members charged corruption to resign or face suspension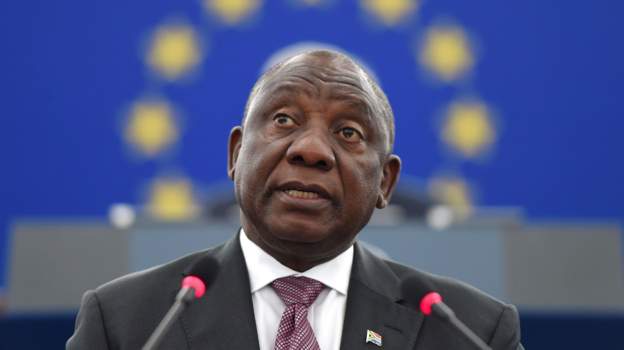 The South African president, Cyril Ramaphosa, has told members of his party they must resign within 30 days of being charged with corruption or face suspension.
Mr. Ramaphosa was addressing an executive meeting of the African National Congress.
Party officials have been asked to compile lists of those facing charges.
Mr. Ramaphosa has been at odds with the ANC secretary-general Ace Magashule – who's denied corruption charges against him and has refused to step aside.
The president pledged to clamp down on corruption in the ANC after becoming party leader in 2017.
Mr. Magashule is a close ally of former President Jacob Zuma who was forced out of office by a corruption scandal.