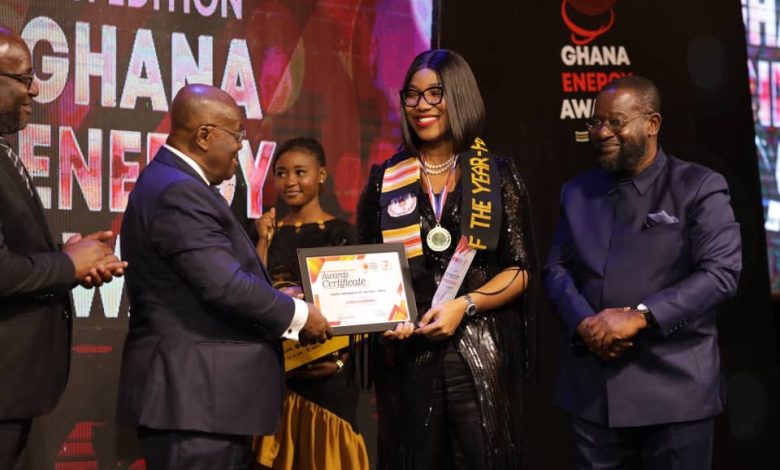 President Nana Addo Dankwa Akufo-Addo is rallying players in the energy sector to support the implementation of the Ghana Energy Transition and Investment Plan (GETIP).
He said the plan is a testament to the country's resolve to secure a brighter living for the current and future generations.
"It is an expression of our patriotism and responsibility to safeguard our country from the dangers of climate change. It demonstrates our global leadership and excellence in promoting the universal agenda for sustainable development and I urge you all to join me in making this framework a reality," he stated.
President Akufo-Addo said this in an address at the 7th Ghana Energy Awards (GEA) in Accra on Friday, November 17, 2023.
The event was on the theme, "Ghana's Energy Transition Framework: Sector Institutions as a Building Blocks for the 2030-2024 Targets".
GETIP
On September 21, 2023, President Akufo-Addo launched GETIP during a Global Africa Business Initiative event in New York.
The plan marks Ghana's commitment to fighting climate change and fostering economic development in tandem.
It details a credible pathway for how Ghana can achieve net-zero energy-related carbon emissions by 2060 through the deployment of low-carbon solutions across key sectors of its economy, including oil and gas, industry, transport, cooking, and power.
"The Ghana Energy Transition and Investment Plan aligns with our national development agenda as well as the 2030 United Nations Sustainable Development Goals. The framework outlines how we will implement low carbon solutions in major sectors of our economy such as oil and gas, industry, transportation, cooking, agriculture and power," the President said.
Carbon capture
The President noted that Ghana will be amongst the first countries to use carbon capture, utilization and storage technology to de-carbonize its energy industry.
" The country will demonstrate to the world that low carbon development can be pursued without sacrificing economic growth or social progress, he said.
Leadership
Deputy Minister for Energy, Andrew Egyapa Mercer, who represented the Minister for Energy, Dr Matthew Opoku Prempeh, said Ghana is bent on achieving its energy transition targets.
"The Ministry of Energy will continue to provide the needed leadership and direction in actualizing the vision of the President, Nana Addo Dankwa Akufo-Addo, for an energy sector that is vibrant, responsive to the 21st century opportunities and realities and above all, fit for purpose," he submitted.