NEWS
Theresa Kufuor: End of an era; Thousands attend final funeral rites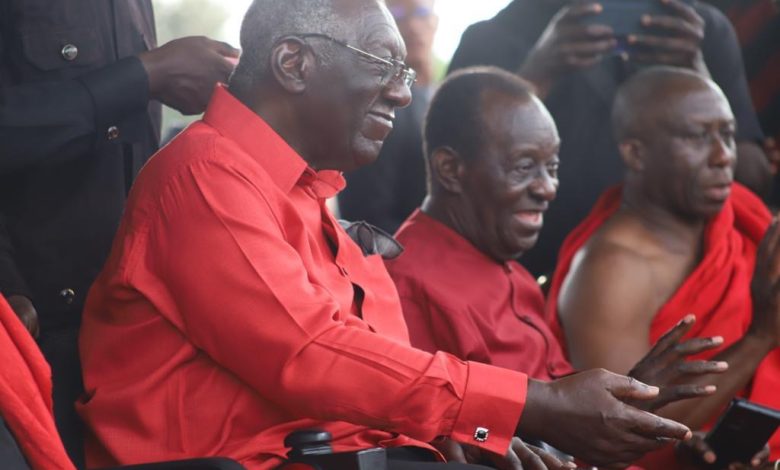 A massive final funeral rites on Saturday, and a solemn thanksgiving service on Sunday, both in Kumasi, ended the final journey of the late former First Lady, Theresa Kufuor.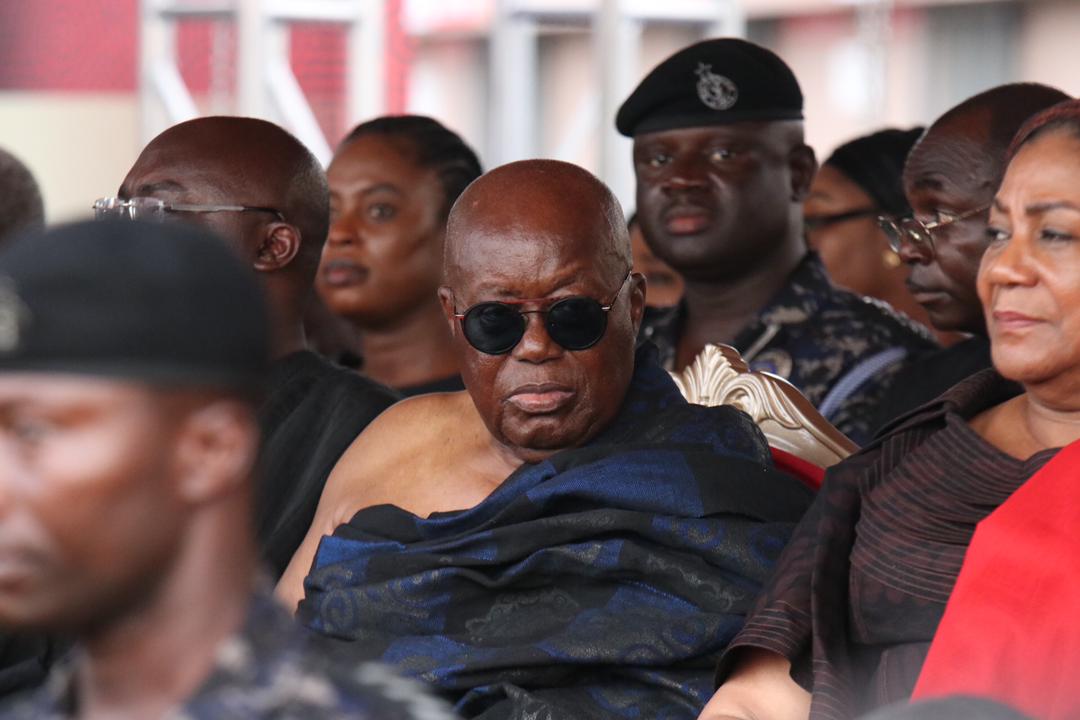 The entire funeral started on Wednesday, November 15 with a Requiem Mass at the Christ the King Church in Accra followed by a state funeral at the forecourt of the State House on Thursday.
The remains of Mrs Kufuor were immediately airlifted to Kumasi for burial, as the remaining funeral activities shifted to Ghana's second biggest city.
The former First Lady , who was married to former President John Agyekum Kufuor for 61 years, died at the Peduase residence of the Kufuors, aged 87, on Sunday, October 1, 2023.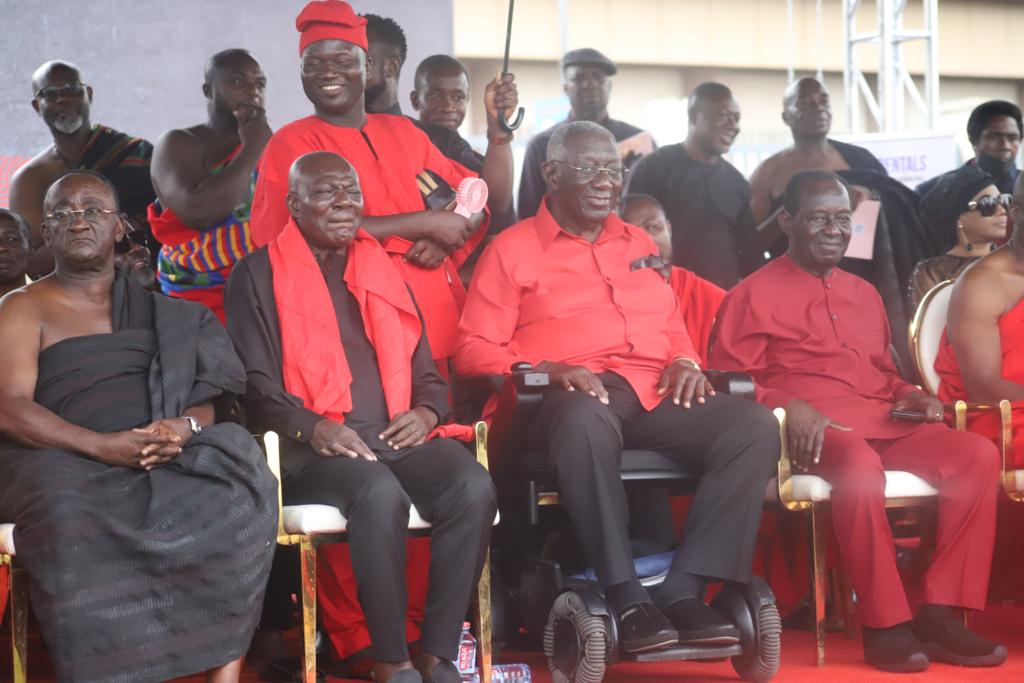 Final funeral rites
On Saturday, thousands of Ghanaians from all walks of life gathered at the Heroes Park in Kumasi for the final funeral rites.
President Nana Addo Dankwa Akufo-Addo and his wife, Rebecca Akufo-Addo; Vice President Dr Mahamudu Bawumia and his wife, Samira; a representative of the Asantehene, as well as other chiefs, and several stalwarts of the New Patriotic Party (NPP) were present to mourn with the former President and his family.
Asante tradition was at its best at the funeral.
There were donations from the mourners including the President and Vice President.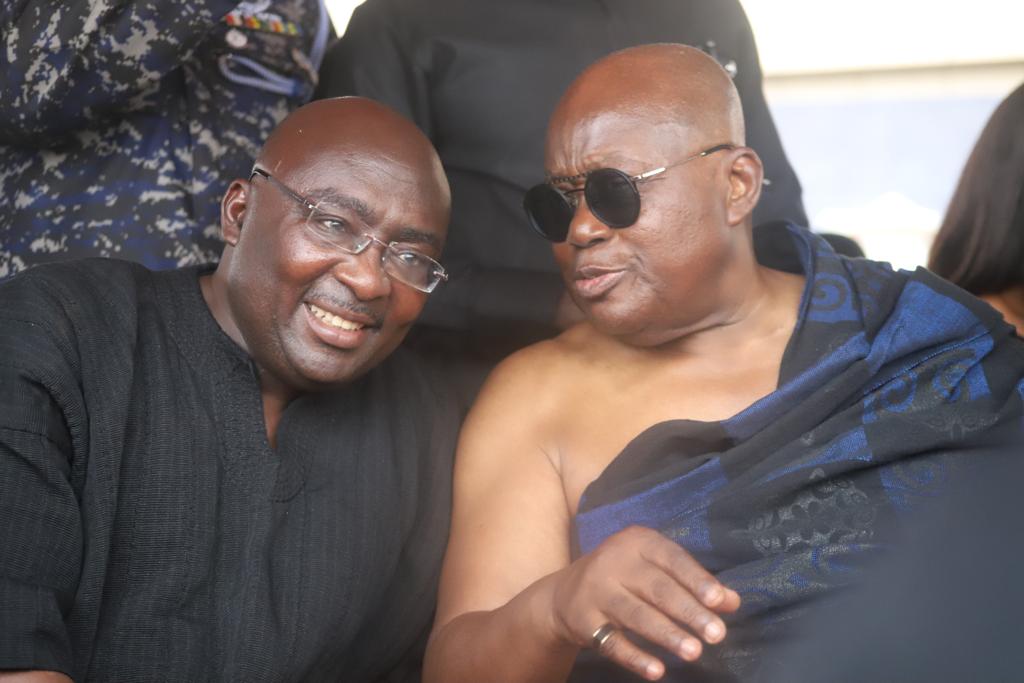 Thanksgiving service
A thanksgiving service was held at the St Peter's Basilica in Kumasi on Sunday, to round off the funeral.
The Asantehene, Otumfuo Osei Tutu II and his wife Lady Julia Osei Tutu, the Vice President, Dr Mahamudu Bawumia and his wife, Samira Bawumia, attended the service.
Former President Kufuor, and other family members, government officials and other well wishers were also in attendance.
The church service was characterized by singing of hymns, as well as prayers for the widower and family, and the Asantehene and wife.