NEWS
Police halt demonstration against LGBTQI in Accra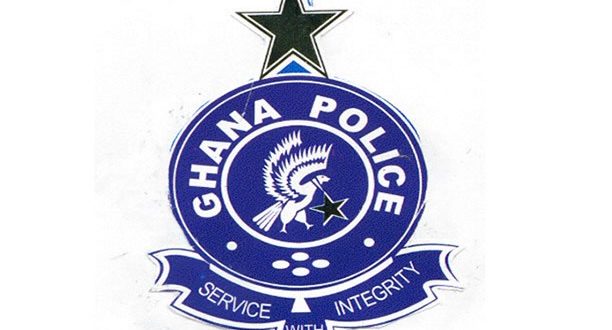 The Greater Accra Regional Police Command has halted a planned demonstration by some journalists against Lesbians, Gay, Bisexual, Transgender, Queer, and Intersex (LGBTQI).
According to the police, they were unable to sanction the public event because of COVID-19 restrictions on large public gatherings due to the recent upsurge in coronavirus cases in the country.
The Greater Accra deputy regional commander EA Sakyi called on the organizers to suspend the protest until the restrictions are lifted.
"The Accra Regional police command acknowledges receipts of your letter dated 22/02/2021 on the above subject matter
"The command wishes to inform you that due to the restrictions imposed under Executive instrument, 395 in order to contain the spread of COVID-19, you are kindly requested to suspend your intended demonstration until the restrictions are lifted," the letter read.
Find the letter below: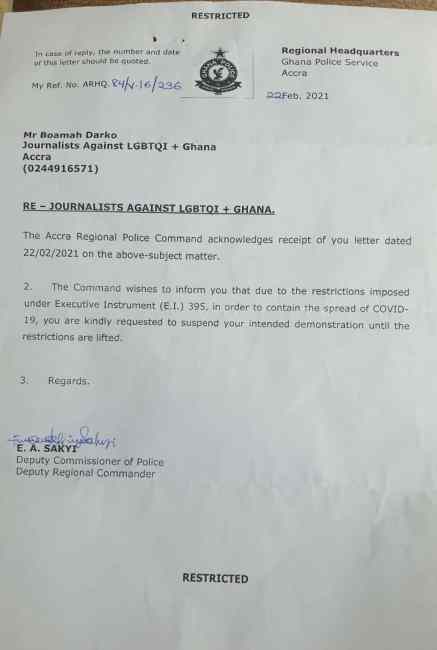 Close down LGBTQI office
Meanwhile, the Ghana Catholic Bishops' Conference has called for the immediate closure of the newly opened community center for LGBTQI campaigners in Accra.
The Conference also wants President Nana Addo Dankwa Akufo-Addo to state the government's position on homosexuality.
It further advised the executive and legislative arms of government not to yield to any pressure to legalize the rights of lesbians, gays, bisexuals, or transgender people in Ghana.
A statement issued by the Catholic Bishops' Conference and signed by its president, Most Reverend Philip Naameh, said although the Church condemns the practice of homosexuality, it believes that gay people should not be subjected to any harassment simply because of their sexual preference.