Showbiz
Police contact Shatta Wale over Fennec Okyere's murder claims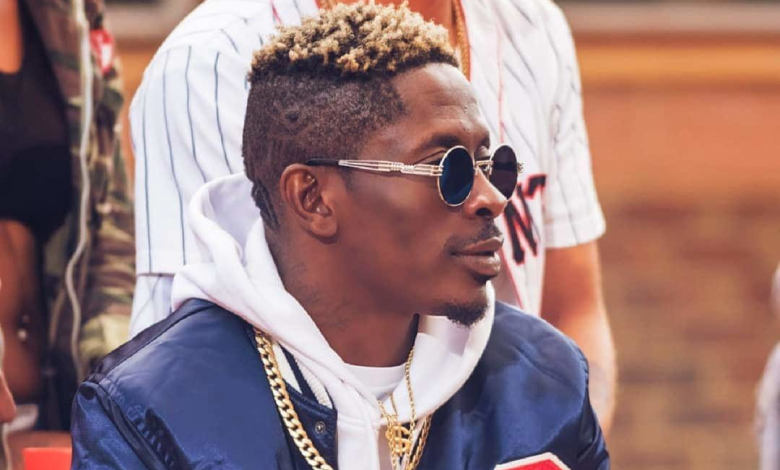 The Ghana Police Service say they have established contact with the dancehall artiste, Shatta Wale, over his recent social media post, regarding the murder of artiste manager of Kwaw Kese, Fennec Okyere.
Shatta Wale's recent post on Facebook claimed that artiste Manager, Nana Asiamah Hanson popularly known as Bull Dog, told him something about the murder of the late Okyere.
Following Shatta Wale's post, Kwaw Kese in an Instagram post also called on the police to invite both Shatta Wale and Bull Dog, to assist with investigation concerning the murder of his boss.
For him, he believes Shatta wale and Bull Dog know something about his boss' death that others don't know.
Shatta Wale's post attracted attention with many calling on the Police to take the necessary action.
It would be recalled that Fennec Okyere was brutally killed by unknown assailants at his Manet Gardens residence on Thursday, March 13, 2014 and Bulldog was subsequently arrested as the prime suspect but was acquitted and discharged in February, 2018.
Reacting to the murder claims, the Ghana Police Service in a statement on Wednesday afternoon, November 2, 2022, said following Shatta wale's post, they have extended a contact with him to assist the police with investigations.
According to the police, the new claims that Shatta Wale has made "is therefore going to complement our ongoing investigations."
The Police said its newly established Cold Case Unit, has been working to for months on all unresolved murder cases, including that of Fennec Okyere with support from the affected families.
READ THE FULL STATEMENT BELOW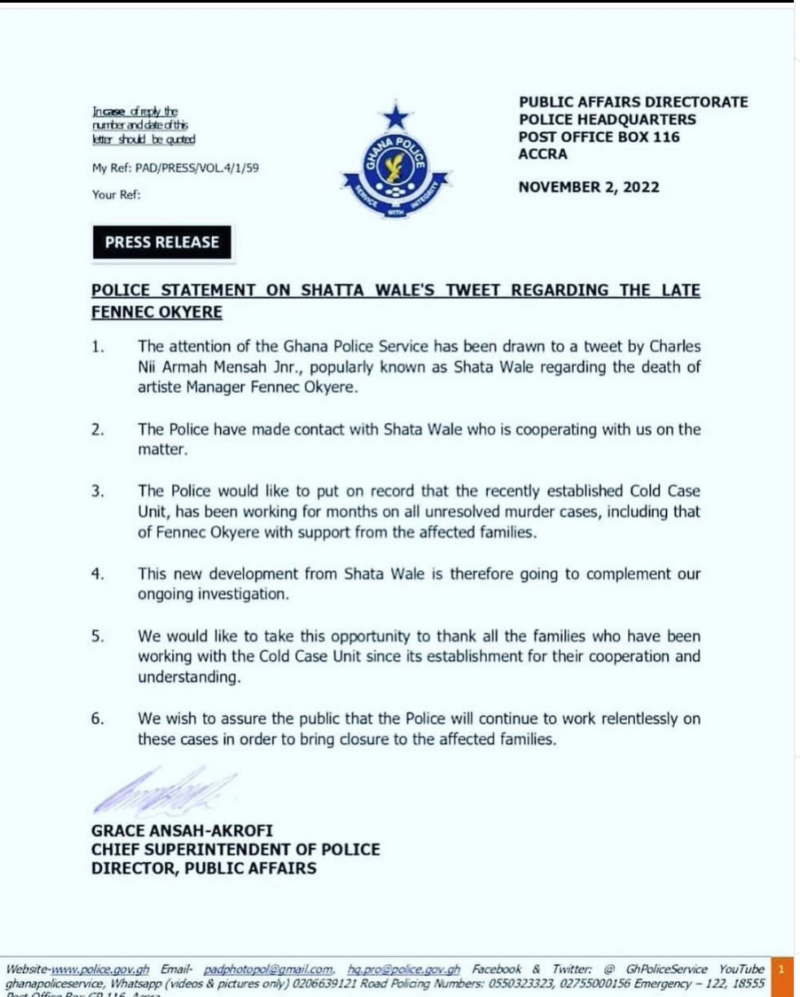 Source: Graphic online