NEWS
Police assault over 'wee': Professional Bureau takes over case of MTTD officers [VIDEO]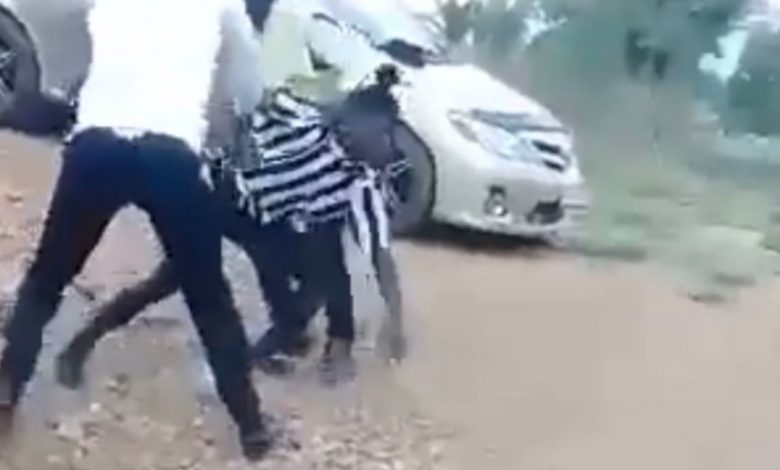 The Police Professional Standards Bureau have taken over the case of assault of a suspect in possession of suspected marijuana (wee) by two police personnel at Asankrangwa in the Western North Region.
Two policemen from the Motor Traffic and Transport Department (MTTD) have been seen in a video assaulting a suspect said to have been carrying a bag which contained substances suspected to be marijuana (wee).
The video shared on social media shows the two policemen in their attempt to arrest the suspect kicking and pressing him down.
This procedure of the arrest seen in the incident has been questioned by the public.
The Police Administration in a statement Tuesday night (November 22, 2022) said the incident is being investigated.
It said the victim has been contacted to assist the investigation and named the two police men as Inspector Prince Awuah and General Corporal John Ahiamata, both with the Divisional MTTD at Asankrangwa.
It added that they have been referred to the Police Professional Standards Bureau to be taken through the due process of the law.
Attached below is the video and the statement by the police