BUSINESS NEWS
Petrol & diesel prices likely to decline, LPG to go up – COPEC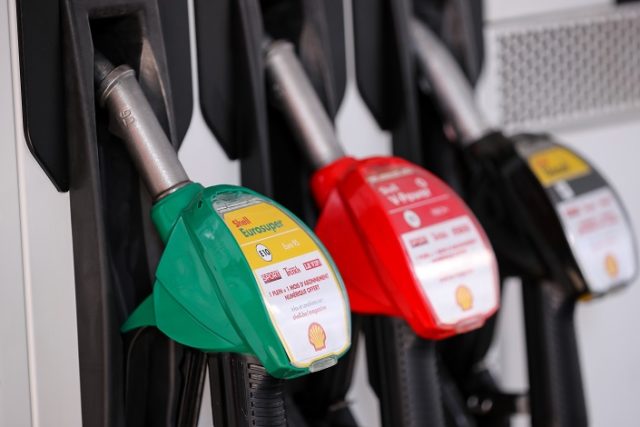 A brief and marginal relief may soon be on the way as the Chamber of Petroleum Consumers (COPEC) in its latest checks ahead of the second oil pricing window in November is stating that petrol and diesel are projected to see a price decline while the price of Liquefied Petroleum Gas (LPG) is expected to be adjusted upwards.
Ahead of the second pricing window which is expected on Wednesday, November 16, COPEC in a statement signed by its General Secretary, Duncan Amoah said: "international benchmark for LPG has seen an increase of about $32 from $598.27 to $630.56," which he said, "could be expected to lead to an increase in retail price on current retail averages of 12.10/kg to a likely retail price of 13.51/kg."
To this end, what it literally means is, the price of petroleum is likely to move downwards to GH¢16.07 per litre from the current average of GH¢17.42 per litre.
Same goes for diesel, as the expected retail price could decline from the current average of GH¢23.43 per litre to an average of GH¢20.25 per litre.
The biggest gainer and scare will however be liquefied petroleum gas, which is expected to rise from GH¢12.10 per kilogram to a likely retail price of GH¢13.51 per kilogram.
COPEC said the expected decline in the prices of petroleum and diesel is largely due to a "stronger intervention by the Bank Of Ghana with specific emphasis on petroleum import and space through targeted forex auctions."
The Chamber, once again, reiterated the need to revamp the Tema Oil Refinery to complement the country's energy demands.
"We entreat the Bank of Ghana to not make this intervention in the forex supply a nine-day wonder but to step up efforts to guarantee the needed forex to particularly the petroleum importation market while reminding our leaders on the urgent need to fix and operationalise the currently idle Tema Oil Refinery to contribute its quota to the much-needed fuel security and stability of the cedi whiles encouraging a rethink of the strategic role originally assigned the Bulk Oil Storage and Transportation (BOST)."
Source: citinewsroom