LOCAL NEWS
Over 200 electrical shops mysteriously demolished at Opera Square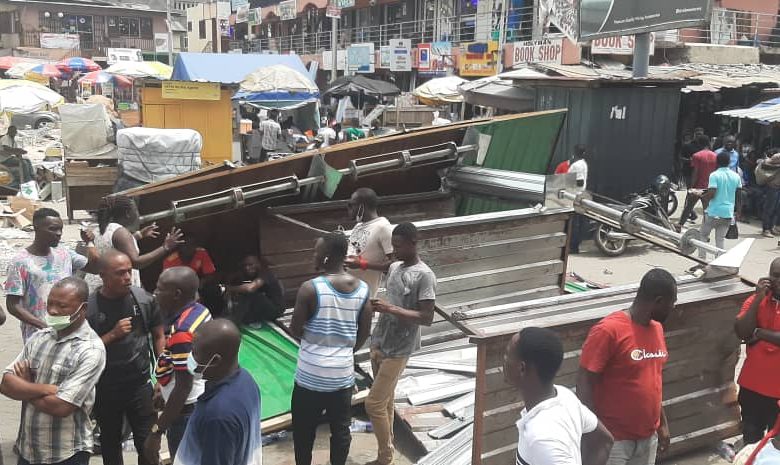 Over 200 members of the Ghana Electrical Dealers Association have had their stalls demolished at Opera Square in Accra's Central Business District.
The traders have accused the Accra Metropolitan Assembly (AMA) of being behind the act.
They claim the assembly is attempting to evict them from the location.
Addressing the media, the Mayor of Accra, Mohammed Adjei Sowah who denied the assembly's involvement noted that his outfit will get to the bottom of the matter.
According to him, the AMA will not take a decision that will hurt Ghanaian traders.
"I have met with the GUTA president and their executives and I have also met the leadership of the affected traders this morning and the understanding is that we should all come to the site and physically look at what has happened over here and make a decision based on that."
"So we are here basically to look at what the situation is and together with GUTA leadership and the affected traders, we will make a decision bearing in mind that, we will not a decision to displace any trader, and we will not also take a decision that will affect any shop owner."
On the other hand, the National President of GUTA, Dr. Joseph Obeng, urged the affected traders to calm down and allow the leadership of the association to handle the matter.
According to him, the leadership is ready to get to the bottom of the issue.
"I know and believe that you people listen to me as your president, so I will also ask of you to have confidence in us that we will get to the bottom of this issue. So I know it is very painful to see our shops demolished this way but let's exercise patience and let us get to the bottom of it."