SPORTS
Now is the 'right time' for Everton to beat Liverpool – Ancelotti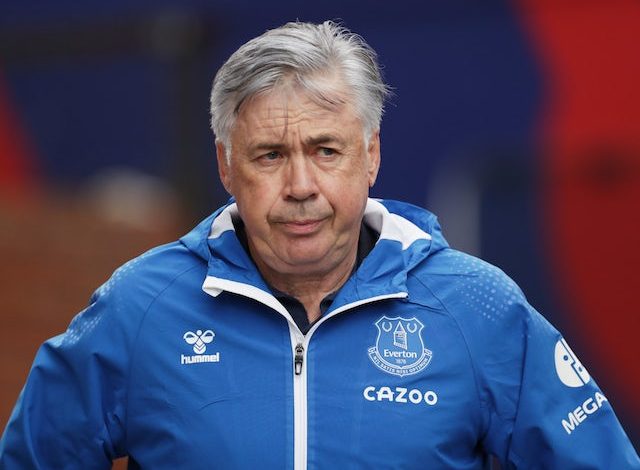 Everton manager Carlo Ancelotti believes it could be the "right time" for his side to beat rivals, Liverpool, at Anfield.
When the two teams met earlier this season at Goodison Park in October, Dominic Calvert-Lewin salvaged a point in a 2-2 draw.
But it has been over a decade – across all competitions – since Everton claimed victory over Liverpool, with their last win coming in the Premier League in 2010.
That victory came at home, but you have to go back to 1999 for Everton's last away win over their rivals.
However, Ancelotti thinks his side are in a good position to challenge this weekend when they visit Liverpool.
"Every derby you play for Everton against Liverpool, you want to win, of course," he said.
"It is a long time since Everton were able to win a derby and it can be the right time tomorrow. It could be the right time, but it depends on what we are able to do on the pitch, only this.
"I don't think we feel pressure (of not winning against Liverpool for so long).
"I think we are better (now) compared to the past, so I think we can have more opportunity to get a result."
While Everton have lost two Premier League ties in a row, a 2-0 defeat to Fulham last Sunday before their 3-1 midweek loss to Manchester City, they have seen Liverpool lose three straight league games, two of them coming at home.
One of those defeats was to Brighton, while Burnley also surprised the champions at Anfield earlier in the season, and there appears to be more belief for visiting teams to a usually loud and intimidating stadium.
Ancelotti admitted those results could benefit his side, saying: "For sure they have lost the support of their fans. In this sense, Anfield was one of the most difficult stadiums to play at.
"The fact that the supporters are not there can be an advantage for the away teams.
"But it is all the same what happened to us and the other teams in this particular season where you cannot have the support of your fans."
With Liverpool currently sixth and Everton seventh in the league table, an away win would put Ancelotti's side level with their rivals on 40 points, with Liverpool only keeping their higher position through a better goal difference.