NEWS
National Cathedral the only good thing Akufo-Addo has done – Prophet Nigel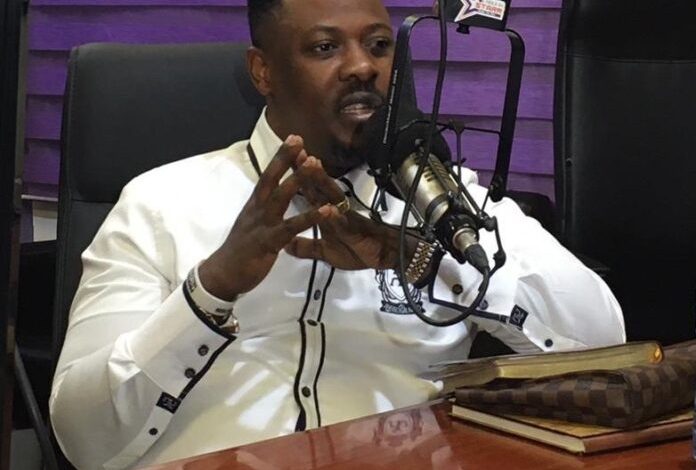 Building of the National Cathedral would remain the only good initiative spearheaded by President Akufo-Addo in his eight years of governing Ghana, general overseer of the Prophetic Hill Church, Prophet Nigel Gaisie has said.
Nigel, a known staunch critic of the Akufo-Addo led administration, explains that building a national cathedral will deepen the nation's prayer acceptance of God and as well strengthen the country's development.
Government received a lot of backlash after President Akufo-Addo set the ball rolling for the construction of a National Cathedral to be sited close to the State House in Accra on March 6, 2017.
Although government has said on countless times that the project will be funded by private institutions, some Ghanaians refused such assertion that they don't believe such assurance.
But speaking in an interview with Nana Aba Anamoah on Starr FM's Personality Profile, Prophet Nigel said the series of criticism that has suffered since the news of the edifice construction is misguided and infantile.
"The implementation and measures to build a National Cathedral is shambolic, but the idea, the motive behind it is a good one which I support. I also have issues with the location, the timing was wrong, I think to break the judges houses is wrong. The stretch of Dodowa, close to the airport would have been better, it could have boost the tourism sector of the economy.
"It opens up another city but a first class place like Ridge and that, if my information is correct that the judges would be at a hotel for the tax payers to be paying – I think that's wrong.    Aside all that, it's a noble idea, that will be the only good thing by Akufo-Addo as President of Ghana, any country that finds it needed to give glory and regard to God, the attention of God is upon that country" he said.
Answering to a question on whether Vice President Bawumia stands a chance of replacing President Akufo-Addo as President of Ghana after the 2024 elections, Nigel responded in the negative saying, "As a prophet, this what I saw, the Lord opened my eyes and I saw that the now Vice President was wearing the shoes of the now President but I didn't see it past 2024 so it's loaded and I saw this a year ago. I've said it in my church before but it wasn't allowed to come out. What it means is that, anything can happen within this time to 2024 which Dr Bawumia would be the President of Ghana but I didn't see it go beyond 2024. I'm speaking spiritually not academically"
He further urged the Member of Parliament of Abetifi constituency, Bryan Acheampong, to start nursing his presidential ambition for the 2028 general elections.
"There is this gentleman I saw, I have never met him, he should vie for the presidency and the flagbearership, Bryan Acheampong, he will not get it in 2024 but I saw 2028. He should not wait for 2028 but he should start now if they open nominations for 2024 he should contest. He will not get it, he will lose but 2028 I saw him holding the Ghana flag and he should take care of himself".