Showbiz
My kind of man must be rich, God-fearing, says Ahuofe Patri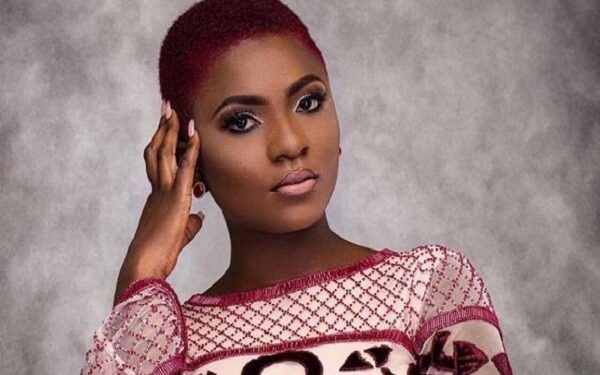 Ghanaian actress Priscilla Opoku Agyeman, popularly known as Ahuofe Patri, has said any man who wishes to spend the rest of his life with her must be rich, God-fearing and totally obsessed with her.
According to her, she will accept any man who possesses such qualities regardless of his looks.
"My kind of man must be God-fearing. And God-fearing doesn't mean someone who is just a Christian but someone who goes according to what the scriptures of God say. Also, he should be someone who is like totally obsessed with me," Ahuofe Patri told Asaase Radio's Black Boy on Nitro Avenue.
Asked about her relationship status, she said: "Until someone puts a ring on it [finger], I'm still single."
Dating Kalybos, Kwabena Kalypso
She also denied age old rumours that she is dating her on-screen boyfriend Kalybos and hiplife musician Kwabena Kwabena.
"I think this is something that really got me because I know him [Kwabena Kwabena] as well as any other person."
Challenges in the industry
Touching on challenges she faced at the initial states of her career, she said: "I wouldn't call it challenge. Everything is a learning process for me. Maybe it was challenging because I probably didn't know who I was, I didn't know the kind of gift and the kind of role I had been placed in."
She added: "But once I got comfortable with myself and then I got to understand how much people look up to me and what is required of me, I think I'm enjoying it."
Advice
Ahuofe Patri advised upcoming ones to brace themselves to work harder and learn new things, adding they need to be "prayerful if they want to excel."
"First of all, you need to know what your calling in life is. Sometimes we are not always meant for the things that we want so if that is what you really want, that's what you believe you're meant to do, the learning doesn't stop.
"Every time, you need to learn, you need to be up in your game and you need to listen to your mum or any grown person at home. Make sure you are grounded and pray to God and keep working hard."
'She Power' project
The project initiated by Ahuofe Patri seeks to promote gender equality and empower young girls against sexual, physical and verbal abuse. Giving more details about the initiative on the show, the actress explained: "So 'She Power' is basically about teaching young ladies, empowering them about how to handle abuse. Abuse is not only sexual abuse, we have verbal abuse, physical abuse and that is what we want to educate people about."
"We are educating young ladies from Class 6 up to tertiary about abuse, how to handle abuse and how to cater for someone who has gone through abuse."