Showbiz
MUSIGA after Obour's tenure fruitless – Kwami Sefa Kayi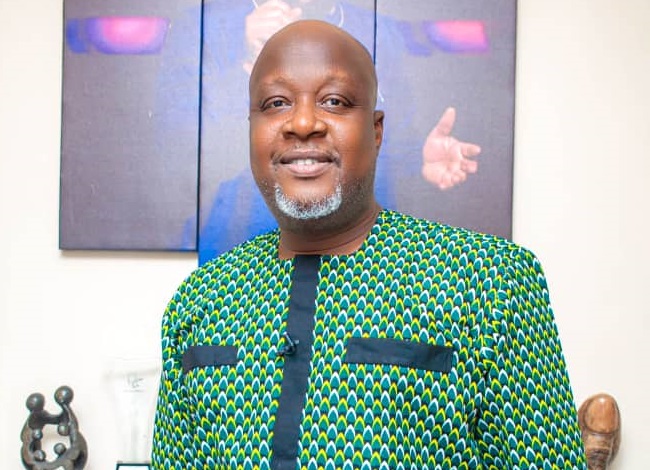 Proficient Media Personality and host of 'Kokrokoo', Peace FM's morning show, Kwami Sefa Kayi, wildly known in every quarters as Chairman General has said the Musicians Union of Ghana (MUSIGA) after the tenure of former President, Bice Osei Kuffour have no aim and purpose of achieving.
To him, the umbrella group which is supposed to unite all musicians in Ghana irrespective of genre has become a confused body managed anyhow after the tenure of Bice Osei Kuffour.
Speaking with Kwasi Aboagye on 'Entertainment Review' on Peace FM last Saturday monitored by The Thunder, he insisted that the current leaders running the affairs of the union are visionless.
"At first, I used to discuss MUSIGA matters most of the time on my show but I realized it goes nowhere. The current people running the affairs of MUSIGA, where are they? I know my bias is on Obour and I won't hide it, but I said it and it has come to pass, that when Obour leaves MUSIGA, it would collapse. Truly, it has happened – we are seeing it today" he said.
GHAMRO Matters
Sefa Kayi further questioned why the affairs of Ghana Music Rights Organization (GHAMRO) should be left to be managed by Rex Omar who happens to be a musician among other leaders he sees lack of understanding from them for the collection body.
"You know the problem with GHAMRO? It is the people who run GHAMRO, musicians are their own problems. Why should Rex Omar be the person running GHAMRO? Why was it Carlos Sakyi running GHAMRO? It's wrong. It's a professional work that people do, it is their work but because we don't have such professional people here in Ghana, we decide to leave it for the vocal people and those who have learnt a bit of it– that starts the confusion. How many ex footballers do you see them running the affairs of FIFA? Because it is a business, you have to understand that it is a business" he said.
Acting
Responding to a question on why he abandoned acting for full time radio work, Chairman General cited low wages in acting business in Ghana as the reason.
"See, I stopped acting because radio gave me a better platform and made me more money and gave me more recognition. When I started the radio work, I saw improvement in my life. I could create a large network. I made good income. I saw a sense of direction in my life."
He further revealed that he "saw no future as an actor" and indicated, "acting in this country doesn't pay. It didn't pay from when I was much younger. It is not paying today; it won't pay tomorrow."
Sefa Kayi used to be one of the best actors in the 90s. He starred in a number of films and was last seen in Shirley Frimpong Manso directed film titled 'Scorned'. Many had thought that 'Scorned' was a comeback project for him, unfortunately he never returned to motion picture screens since then.