LOCAL NEWS
Midwives call for autonomy from registered nurses' association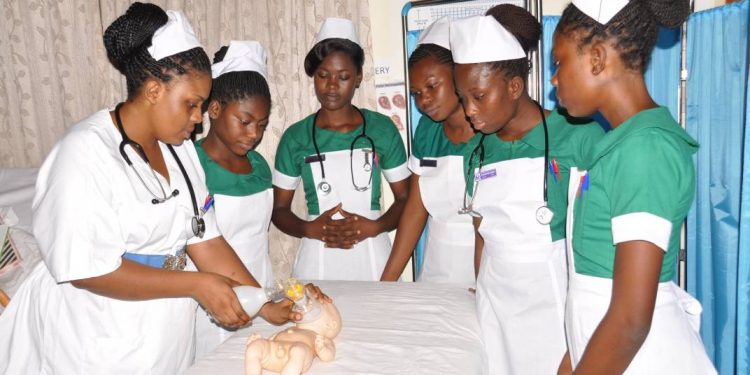 The National Association of Registered Midwives is calling on the government to extend autonomy to them to be able to independently negotiate for better conditions of service.
The midwives say being independent of the registered nurses association will help them derive some benefits which are being denied them.
The association has in the past gone on strikes alongside nurses and other health workers.
The most recent of these strikes, was in September 2021 when they joined nurses, Physician Assistants (PAs), and Anaesthetists (CRAs) in the public sector to strike to demand improved conditions of service.
The President of the registered midwives association, Mary Ofosu who spoke at a ceremony to outdoor the newly elected national executives for the association, called on all midwives nationwide to rally behind the association's fight for a bargaining certificate.
"Now that we are coming up as an association as midwives, we want to get our bargaining certificate so that we get our autonomy and fight for our rights and be able to go to the negotiation table to meet the government and our employers," she said.
"Now the GRNMA [Ghana Registered Nurses and Midwives Association] is negotiating for us. We don't take part in the negotiations so whatever they negotiate is what we take and that is what we don't want anymore."
"So I am appealing to all of them to come on board, so we can fight for a common goal," Mary Ofosu said.
#TheThunderGhNews