POLITICS
May God continue giving you divine auction to speak the truth – Mahama to Agyin Asare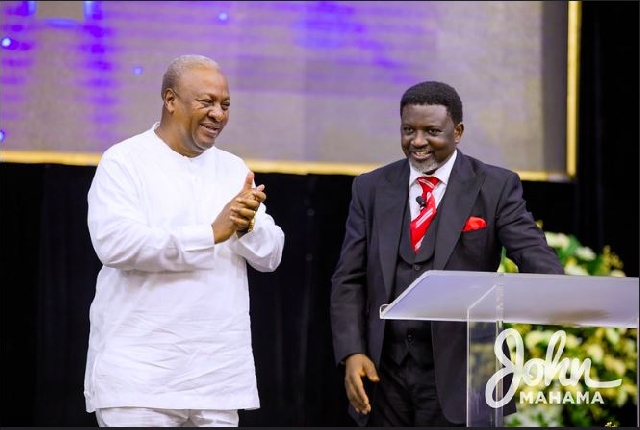 Ex-President John Dramani Mahama prayed for Perez Chapel International founder Archbishop Charles Agyin-Asare to continue getting divine power from God, to tell the truth regardless of who gets gored.
On Sunday, April 24, 2022, he worshipped alongside the famous man of God to honour his promotion from Bishop to Archbishop.
"We want to thank you and your church for your prayers and support throughout the years. You are one of our society's voices that will not be silenced.
So you may speak truth to the entire nation, no matter who is galled, John Dramani Mahama begged.
The former President stated the Archbishop title is well-deserved. He feels his promotion to Archbishop was decreed by God due to Charles Agyin-31 Asare's years of outstanding service.
"You have served the flock well for 31 years and deserve to be elevated. That's over half your life. The Archbishop for 31 years but ministered virtually your whole life. 40 years of service to God's sheep is worthy of Archbishop.
"I am certain that the Archbishop has remained faithful to the Lord throughout his life as a pastor, his remarkable commitment to the church and our national progress. "His ascent to the rank of Archbishop has been decreed by the good Lord," John Dramani Mahama said.
Source: Ghbase.com