POLITICS
Majority has let us down – Minority in Parliament cries out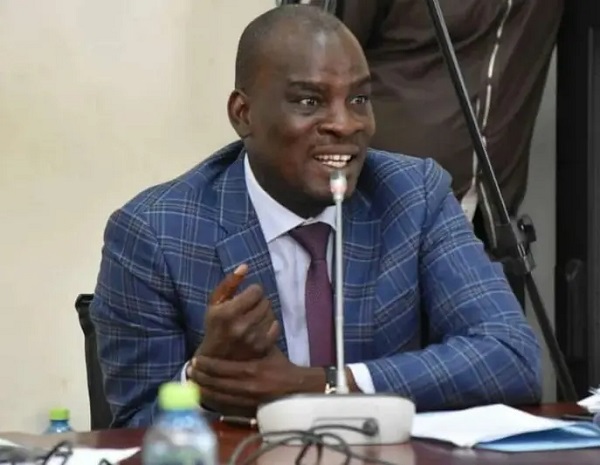 The Minority caucus in Parliament has said it felt let down and betrayed by the attitude of the Majority group for not supporting the impeachment process of the Finance Minister, Ken Ofori-Atta.
"They have shown no wit in supporting us with our impeachment process within the letter and spirit of Article 82 of the 1992 Constitution," the Minority Leader, Haruna Iddrisu, told the media yesterday.
"We are in it for the long haul and we will insist that the letter and spirit of Article 82 is fully respected, he said.
The Minority Leader, who was speaking ahead of today's budget presentation by the Finance Minister, said the Minority would be watching the posture and conduct of the Majority "to determine our body language."
"What they do today will determine what we do in response," Mr Iddrisu said.
He said the Minority caucus had no faith in the Majority and their pledge to Ghanaians and their constituents.
The Minority Leader expressed worry about the attitude of the Majority saying the last time they promised to consult their constituents on their earlier threat to remove the Finance Minister but it never materialised, adding rather they "somersaulted."
"Don't be surprised tomorrow, if they somersault," he added.
He reckoned that workers probably would have to be paid from a budget just as the private sector would have to be assured from a budget but was short of confirming the presence of the Minority in the House tomorrow.
"The country probably must run and will run and will not necessarily be grounded to a halt by an irresponsible Minority," he said.
Public Opinion
On the posture of the President of the Republic, Mr Iddrisu, who is also the National Democratic Congress (NDC) Member of Parliament (MP) for Tamale South, said he would go down in history under the Fourth Republic as a President who disrespected public opinion.
He said public opinion was not supportive and favourable to the continuous stay in office of the Finance Minister.
Budget
On the budget, the Member of Parliament for Asuogyaman and a member of the Finance Committee, Thomas Nyarko Ampem, called on government to make a deliberate and drastic cut in government expenditure.
He hinted of a possible 2.5 per cent increase in the Value Added Tax (VAT) warning that if it materialised it would be forcefully rejected.
The MP said the Minority was aware of a number of taxes that were likely to be introduced saying that much as government business needed to run on taxes, the ordinary man must not be overly burdened.
Source: Graphiconline