NEWS
Ghana Water shuts down water treatment plant for Kyebi township due to galamsey activities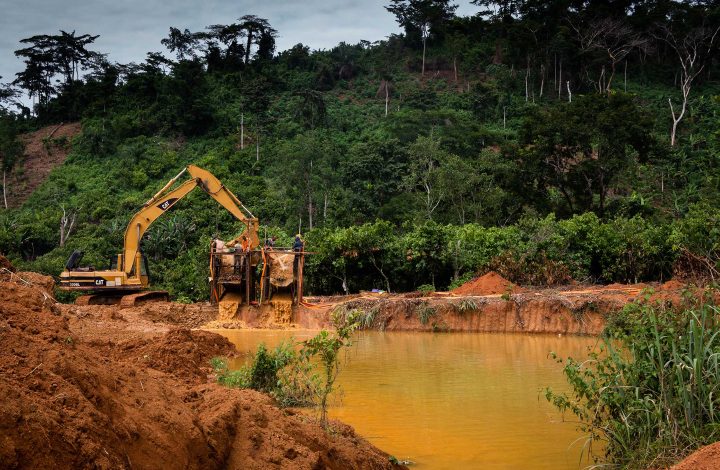 The Ghana Water Company Limited has shutdown the water treatment plant that supplies portable water to Kyebi in the Abuakwa South Municipality.
There has not been any water supply from the GWCL to Kyebi township for the past four days.
This is because the Birim River from which water is pumped for treatment to the township and its environs has been heavily polluted due to the operations of illegal miners popularly called galamsey.
The Birim River is the main water body in the area from which the Ghana Water Company Limited (GWCL) pumps water for treatment.
GWCL had earlier cautioned that the high turbidity of the waters due to the pollution was making it very expensive for the treatment of water for human consumption.
Aside that, the GWCL raised the alarm of equipment damage should the company continue to pump polluted water through the machines.
The Municipal Chief Executive (MCE) for Abuakwa South, Akosua Asabea Annoh said the shutting down of the treatment plant was a dire situation for the people of the area.
Speaking at the launch of an anti-galamsey taskforce of the National Association of Small Scale Miners on Wednesday (November 23, 2022), she said since it was the illegal miners who had brought about such a problem, the association's taskforce should ensure that those given the license to operate would not pollute the river and at the same time prevent those without the license from operating.
The Okyenhene Osagyefuo Amoatia Ofori Panin who was not too happy about the state of the Birim River bemoaned the unfortunate situation facing the people in the area.
"Now children, women and elders are suffering because there is no good water to drink as well as wash things at Kyebi just because the Birim River is heavily polluted as a result of the activities of the illegal miners.
"Because of money that some individuals get from illegal mining, the whole community is suffering because the GWCL is not able to pump water to the people and that must stop", the Okyenhene told the gathering.
The Okyenhene was however happy that the taskforce would start navigating the Birim River to prevent the illegal miners using chanfang to wash the minerals in the river.
Source: Graphiconline