POLITICS
Mahama's counsel expected to file closing address today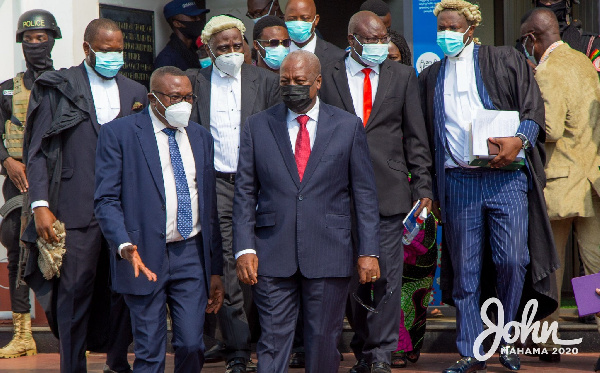 Lawyers of former President John Mahama are expected to file their closing address on arguments in the election petition case by the close of day today, February 23, 2021. This follows a motion moved by lead counsel for the side yesterday, Tsatsu Tsikata in which he said they could not have anticipated the court ruling against them.
He argued that a review in their favour would have potentially changed the course of the case and significantly impacted the closing address. A nine-member panel of Supreme Court Judges unanimously affirmed a seven-member panel ruling that stopped Mr. Mahama from reopening his election petition.
Mr. Mahama wanted to reopen his case so as to subpoena the Electoral Commission (EC) Chairperson, Jean Mensa, to testify in the election petition as an adverse witness. The respondents in the case; the EC and President Akufo-Addo had closed their cases and refused to call any witness.
Meanwhile, the Court has set Thursday, March 4 as judgment day for the election petition case. It is still unclear whether the Court will grant a day for oral submissions of the closing addresses. It gave the indication yesterday that it will invite counsel to provide oral submissions where necessary.
Mr. Mahama is in court after he and his party, the National Democratic Congress, rejected the results of the 2020 presidential polls. He maintains that President Akufo-Addo failed to obtain the requisite number of votes to be declared the winner.
He is thus asking the Supreme Court to among other things declare the 2020 presidential polls null and void and further order the Electoral Commission to conduct a re-run of the election between himself and President Akufo-Addo.
Source: Citinewsroom