Editorial
MAHAMA, NKETIA, AMPOFO STILL CLOWNING AT THE SUPREME COURT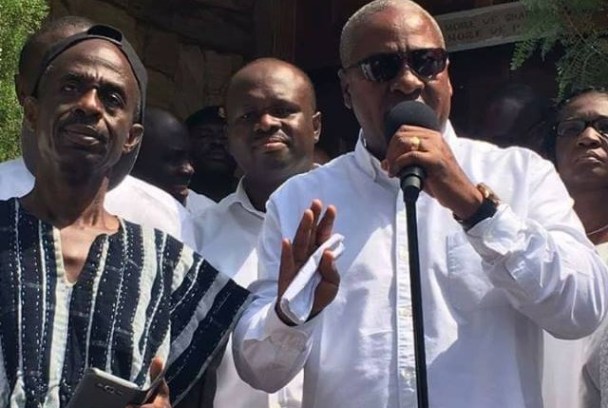 So John Dramani Mahama went dressed up to court in decent attire. He recalls that, in the 2012 Election Petition, now President Nana Addo Dankwa Akufo-Addo, dressed in that fashion as the petitioner.
He has not been in the suit since 2020. It has all along been T-shirts and ordinary attire that he thought would make him connect to the ground for political profit.
The huge exception was that before the proceedings can run their full course, it is emerging that this other application for intervention in the matter of the 2020 deafening defeat also floundered technically – riddled with more errors, affirming the notion that the huge bunch of NDC lawyers we have been seeing making noise are kokompe and kokonte; half-baked and pedestrian.
Hooligans anonymous
But that seems to suggest why the leadership of the NDC, since the 1990s, maybe preferring sh-t bombing to debate and consensus over important national matters.
We recall Kwamena Ahwoi commenting in the late 90s in defense of NDC sh-t bombers who daubed the entrances of leading media houses at that time with human excreta and arguing that such hooligans – indeed, criminals – deserved a pardon, because they had not been trained in a debate like their opposition New Patriotic Party counterparts and that acts like sh-t bombing were what their boys understood as their means of protest and drawing attention.
Later, when the media put him on the spot over that embarrassing statement, we recall, too, that he ran with the sped of light to the Media Commission to file a complaint against the newspaper that did flog him and get justice.
Live broadcast
The NDC additionally were also requesting a live broadcast 'by force' in their corrected suit or petition though as it turned, the processes were already unfolding with live cameras around. And that's also another piece of evidence that the NDC or Mahama, for that matter, only want to visible and relevant into 2020 by acts of buffoonery.
But that's also another piece of evidence that the NDC would continue consorting with galamseyers, OKADA Boys, armed robbers, and the lunatic fringe in striving to access political power.
Where are the Tsikatas, Tony Lithurs, and Amalibas?
So, we ask: "where are the ace Tsikatas, Tony Lithurs, and Alamibas who the NDC claim they are assembling in battling the NPP to prove that they won the 2020 presidential election, though they were later to shift the post and say no one went past the 50 plus 1 mark?
We can understand if Tony Lithur is on AWOL but the Tsikatas and Amalibas who should have noticed these basic mistakes – where were they?
I don't want to delve into the issues about the remarks about humans being infallible and which the goony NDC were harping on to waste the nation's time and resources in giving Mahama more attention.
That is because, already, JDM has begun targeting his contenders in the last NDC flag bearer congress to reduce competition into 2024 by plotting attacks on them. Joshua Alabi, NDC campaign manager in the 2020 elections, is the first. He has let lose his hooligans on them.
Did the Ahwois nurture a monster that would eat the NDC? We pray not. What we can say, for now, is that JDM's Election Petition is another sh-t bombing of Mother Ghana.
Follow @TheThunderGhNews