Editorial
LET'S HAVE CONSENSUS IN THE HOUSE, NOT PARTISANSHIP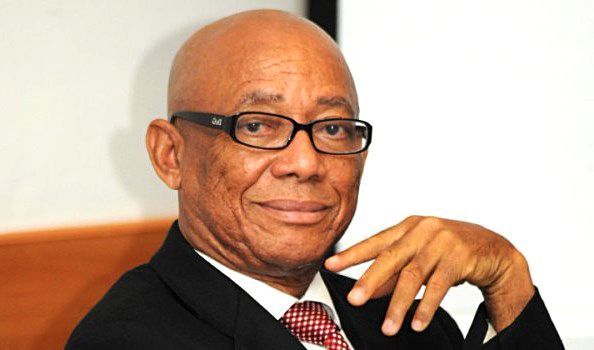 Pioneer head of the Commission on Human Rights and Administrative Justice (CHRAJ), Emil Short, has charged the 8th Parliament to focus on national interest in fast-tracking development. He said this is a more preferable path to good governance than legislators allowing themselves to be driven by unnecessary partisan considerations.
His call follows several of such calls by religious and traditional authority, as well academia, for the House to take advantage of the political bittersweet situation for the national good.
Pertinent
His advice also came in the wake of bitter rivalry that has characterized the work of the House, after the grueling 2020 elections in which the stakes were tight.
But Justice Emile Short said, notwithstanding that unexpected outcome, he is hopeful the 8th Parliament will earnestly focus on critical issues facing the country to ensure that the right decisions are made to propel the country forward.
Parity must mean unity
According to him, with almost equal numbers of MPs on both sides of the House, accountability, and transparency of government can be easily ensured by members of the Minority caucus, if there is a commitment.
Mr. Emile Short said, as compared to previous governments, the NDC MPs have a major opportunity to make history by responsibly and objectively putting the government on its toes so that the country's interest reigns supreme.
The eminent Emil Short's admonition, in our opinion, cannot be more pertinent, in the light of the seeming attempt by the Minority, particularly, to settler scores or excite their constituencies.
Dogfight
Since the beginning of the vetting processes, we have seen unnecessary excesses in the manner some of the questionings have gone as if it were a witch-hunt or an inquisition.
What the general public had expected, and we believe the Committee is already experienced and versed by their own rules to handle it, is not only how incoming appointees can reform sectors that they would be manning, but also how they can articulate challenges to facilitate solutions.
So, we may, for instance, need an explanation on how we can raze Saglemi to the ground, without creating a sanitation problem, or how we can fight bandits with the support of unemployed youth or vigilantes in enhancing social stability and reducing crime.
Things that unite us
We are therefore enthused that the distinguished justice cited corruption, lawlessness on our roads, environmental degradation, and how our natural resources are utilized.
That is when we can unite in fighting corruption and galamsey or debating to a decent and honest conclusion the Agyapa Deal. That is also when we can unite in fighting the land guard menace and also make open defecation in classrooms or beaches, among other public places, a serious crime.
Politics, we all accept, is access to power for the benefit of the citizenry. When that becomes our objective, ordinary citizens will have little or no difficulty choosing between the chaff and the grain when the options to choose a government is objectively presented before them by those vying for political office.
Consensus
While we believe that both sides of the House may come to the table with set agendas, we also hold that such agendas ought to be in our collective and interest. Simply striving to put down a candidate through fair means or foul just because he is an opponent is, in our opinion, neither here nor there.
We may probe issues if we must, but that should be for purposes of explanation and finding our way out of the mess into the light.
Having gone halfway, we believe it is imperative that we heed the advice of the eminent jurist in helping generate consensus in national life through decent and honest debate for our national good.
Let's strive to think and act Ghana since it is all we have for ourselves and the succeeding generations.
** The Thunder Gh News | News In Flash! here
Follow us on Twitter: @TheThunderGh
#TheThunderGhNews