LOCAL NEWS
Kumasi: Robbers Terrorize Piase Residents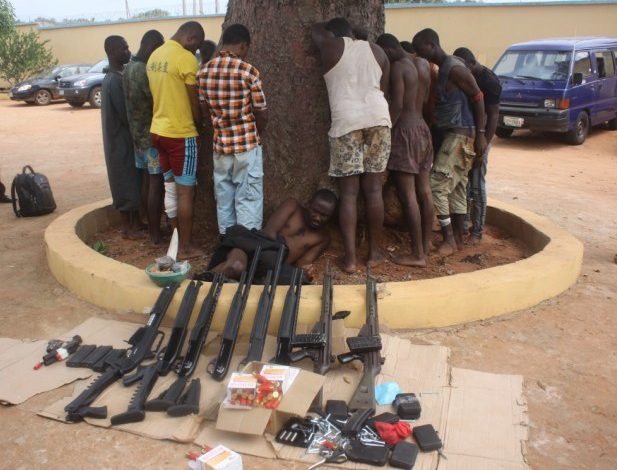 REPORTED CASES of armed robberies is said to be on the ascendancy at Piase in the Bosomtwe District in the Ashanti Region nowadays.
The main road linking Piase and Kuntenase, two communities in the Bosomtwe District, is said to have been deteriorated after years of neglect.
The road under discussion is reported to have developed dangerous and deep potholes and as a result of that cars plying the road had to slow down.
Some smart criminals that have noticed the anomaly have made the damaged road their main operational place as they have robbed several people.
The robbery incidents are said to be occurring virtually on a daily basis but unfortunately the authorities concerned have so far failed to take an action.
Some of the agitated residents of Piase that spoke on Akoma FM in Kumasi on Wednesday morning said they were indeed in difficult times lately.
According to them, any driver that uses the Piase to the Kuntenase road always ends up being robbed by the robbers, who are having a field's day.
"You cannot ride on the Piase to Kuntenase road after 6pm without being robbed by the hoodlums, who have now virtually taking over the road network.
"The car cannot move properly or speed because there are countless potholes and the robbers have taken advantage to rob people", the Piase residents cried.
They have therefore appealed to the Bosomtwe District Assembly and the Ministry of Roads and Highways to quickly fix the roads to stop robberies.