Showbiz
Agradaa deceiving Ghanaians with her repentance – Omane Acheampong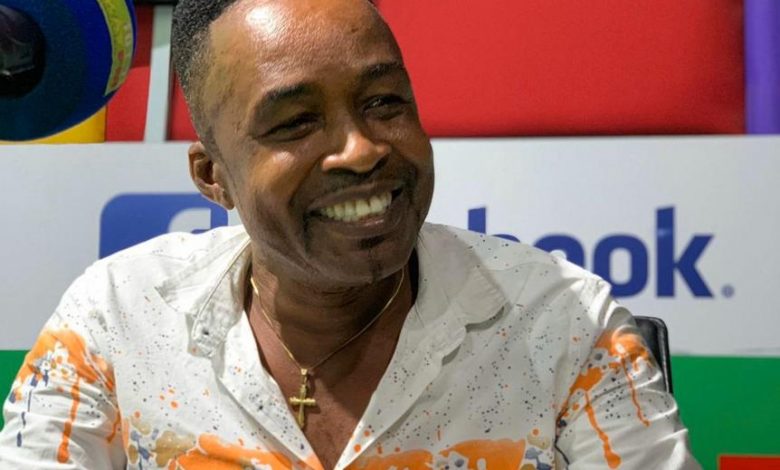 Gospel musician Nicholas Omane Acheampong has expressed discomfort over the news indicating that popular fetish priestess, Nana Agradaa has denounced her affiliation with the African Traditional Religion, indicating that she is now a born-again Christian.
This comes after the now self-proclaimed evangelist at a news conference said the name Nana Agradaa no longer exists but rather she should be referred to as evangelist Patricia Oduro Koranteng.
The switch from religion to another, the former priestess born Patience Asiedua says is as a result of a divine calling she received from God and the help of Pastor Joseph Kyere, founder of Trusted World Ministry.
"I will no longer work as a fetish priestess. I no longer want to even hear the name Nana Agradaa…What the good Lord has done for me, the calling I have received and his salvation. When I went to church on Sunday, my pastor told me that the name the Lord has bestowed on me is evangelist Patricia Oduro Koranteng," she told the press.
She added, "Glory be to God! When I got to the court. the judge only asked for my signature and passport. That was when I lifted my eyes unto the Lord and told Him I'll fulfill my part of the deal. I promised to not worship deities again. I have a piece of video evidence to this."
Reacting to this in an exclusive interview with Ghanaweekend.com, Omane Acheampong said he doubts the woman has really repented.
According to him, no one changes from having over several years of expertise in traditional duty and become an evangelist just like that.
"No one wakes up and transforms from a fetish priest to an evangelist. You need to go through an apprenticeship. You don't just wake up to become a woman of God. I can say on authority that Agradaa has not repented. Who is her godfather?" he asked.