SPORTS
Kotoko, GFA, Maxwell Konadu in legal war over $41,000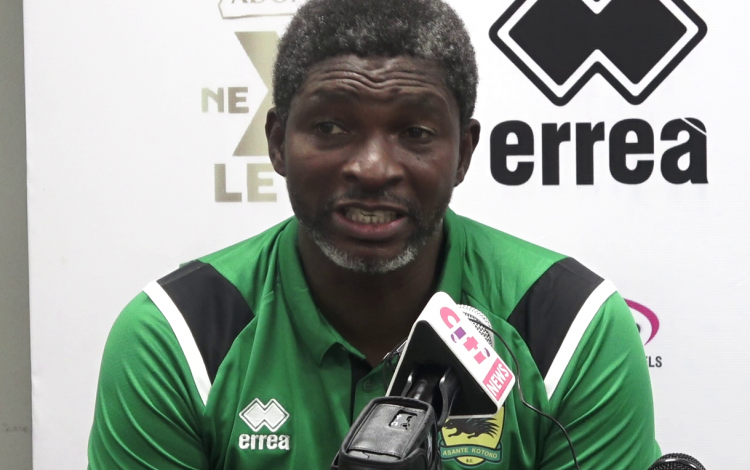 Kumasi Asante Kotoko has expressed dissatisfaction with the verdict of the Player Status Committee (PSC) of the Ghana Football Association (GFA) concerning Maxwell Konadu's settlement.
This comes after the club was ordered to pay sacked coach Maxwell Konadu a full year's salary plus other outstanding's totalling approximately $41,100.
Konadu was entering the final of his two-year contract when the Nana Yaw Amponsah-led management relieved him of his duties.
The Porcupines, in their slow start to the 2020/21 season, were beaten 1-0 in their fourth match in the Ghana Premier League at home by Great Olympics, results which cost the trainer his job on Thursday, December 17, 2020.
On March 4, 2021, Konadu petitioned the Ghana Football Association Player Status Committee claiming that Kotoko unilaterally breached his contract which was expected to end on December 8 this year without just cause.
In its decision, the GFA PSC stated:
"… the Committee finds the coach's termination hasty, premature and without just cause. Therefore it does not fall within the employment contract clause 11.4 which indicates termination of the coach's contract without any compensation and without prior notice…",
The PSC, however, granted coach Maxwell Konadu partial reliefs. The ruling stated:
The head coach is entitled to the payment of $36,000 or its equivalent in Ghana cedis, this being salaries due him from January to December 2021. This represents the residual part of his salaries due to the unjust termination.
Payment of GHS30,000 being the balance of the signing on fee
Payment of GHS2,000 being winning bonuses for two matches
General damages/ compensation of $60,000 is declined
Costs not indicated, but declined notwithstanding
Also, Asante Kotoko's counter demand for Maxwell Konadu to pay the club GHS55,300 for keeping his official car declined by the PSC.
The club has been tasked to pay the amounts ($36,000 + GHS32,000) to Maxwell Konadu "within 30 days from the date that he furnishes the club with his bank details."
But Kotoko in a statement said it disagreed with the portion of the verdict awarding $36,000 to their former coach and would lodge an appeal in the coming days.
The club added that it would "exhaust all legal remedies available to it including pursuing the matter at the Court of Arbitration for Sports".