Editorial
#JBDanquahLivesOn 56-years [Article]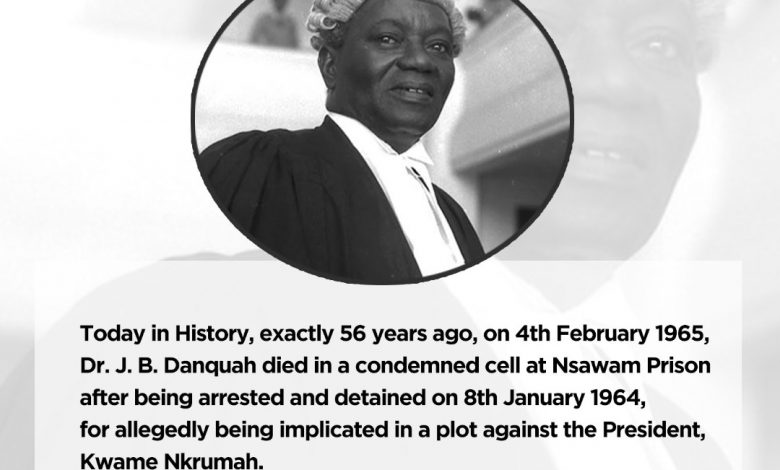 Today marks 56 years of the passing away of Dr. Joseph Boakye Danquah. He was described as the Doyen of Gold Coast Politics and the father of Ghana's independence movement.
Affectionally called J.B. Danquah, Nana Joseph Kwame Kyeretwi Boakye Danquah (born December 21, 1895, Bepong, Gold Coast [now Ghana]—died February 4, 1965, Nsawam, Ghana), lawyer, author, and politician—the dean of Ghanaian nationalist politicians—who played a pivotal role throughout Ghana's pursuit of independence and during the country's early years up until his death. He was also one of the principal opposition leaders against Kwame Nkrumah, the nationalist who became the country's first president.
He descended from the royal family of Ofori Panyin Fie. He began his schooling at Basel Mission School at Kyebi graduating in 1912. Danquah studied Philosophy and Law at the University of London. Before he left for England for further studies in 1921.
Danquah established a private law practice after his return to the British Gold Coast (now Ghana) in 1927. He founded a newspaper, the Times of West Africa, in 1931 and served as secretary-general of the Gold Coast Youth Conference (1937–47).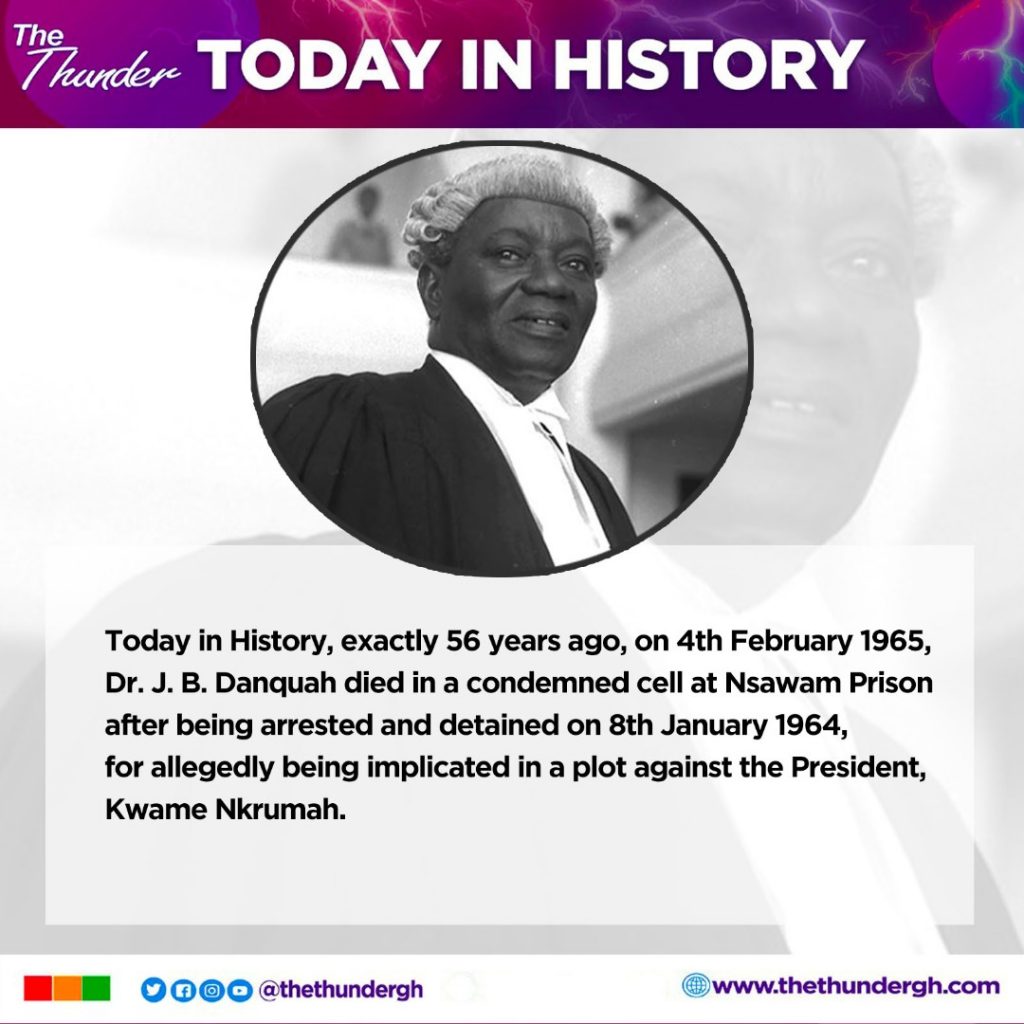 Danquah actively sought increased measures of self-government for the Gold Coast and became a member of the colony's Legislative Council in 1946. In 1947 he cofounded the moderate United Gold Coast Convention (UGCC), a party that comprised mainly the elite of Gold Coast society and demanded constitutional reforms and eventual self-government. Danquah led the UGCC in inviting Nkrumah to be secretary-general of the nascent party but, along with the rest of the party's leadership, subsequently split with him over his increasingly radical approach to nationalism. Nkrumah proceeded to form the more revolutionary and mass-oriented Convention People's Party (CPP) in 1949. Meanwhile, Danquah and several other UGCC leaders had joined an official commission on constitutional reform that was sponsored by the British colonial government, which probably contributed to a loss of mass support for the UGCC.
He played an instrumental role in the organization of the Pan-African conscious West African Students' Union as a student in Britain and later being elected President of the local branch of the Union.
Dr. Danquah had his first involvement with the nationalist movements. He represented the Akyem Abuakwa State at the conferences of the Aborigines Society at Cape Coast.
In 1948, following a boycott of European imports and subsequent rioting in Accra, J.B. Danquah was 1 of"the big six"(the others being Nkrumah, Akufo-Addo, Obetsebi-Lamptey, Ebenezer Ako-Adjei & William Ofori Atta)who were detained for a month by the colonial authorities.
As a historian, he suggested the name Ghana as we Change from Gold Coast.
Danquah was elected to the colony's Legislative Assembly in 1951, but he failed to be re-elected in 1954 and 1956. He ran against Nkrumah in the 1960 presidential election but lost, receiving only 10 percent of the vote. Danquah continued to oppose Nkrumah and attacked the dictatorial aspects of his government. In 1961 Danquah was imprisoned under the Preventive Detention Act but was released in 1962. He was later elected president of the Ghana Bar Association. Danquah, who continued to speak out against Nkrumah and his policies, was again imprisoned in 1964 at the Nsawam prison, where he died a year later.
A column called "Women's Corner" was pseudonymously written by Mabel Dove, daughter of prominent barrister Francis Dove. She became Danquah's first wife in 1933, bearing him a son.
** The Thunder Gh News | News In Flash! here
Follow us on Twitter: @TheThunderGh
#TheThunderGhNews