Editorial
IS IT NOT STRANGE THAT FREMA OSEI-OPARE IS BEING BLAMED FOR OUR POOR PERFORMANCE IN THE PARLIAMENTARY ELECTIONS AFTER HER APPOINTMENT?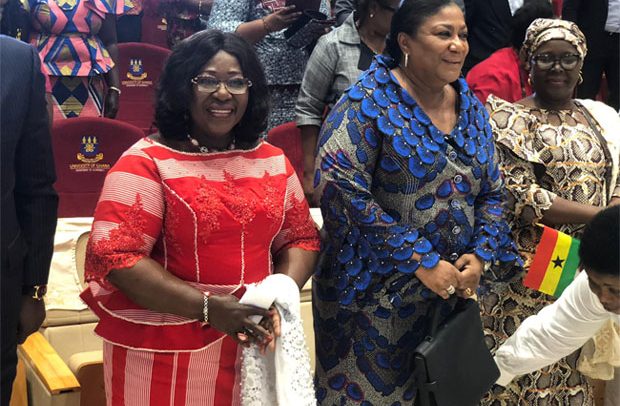 Something boggles my mind as I am trying effortfully to wrap it around how many party members keep on assigning different reasons to why the party lost many seats in the 2020 elections at different times.
No sooner had the results trickled in than we all, in unison, attributed our poor showing to the roles played by the MMDCEs. In fact, it went without saying that we owed our abysmal performance to the claims that some MMDCEs sabotaged the parliamentary candidates.
Soon after that assertion, we focused our minds and eyes on the constituency executives as the causal elements accounting for our not-so-good showing in the 2020 elections with respect to the parliamentary elections.
We did not hesitate to jump ship to embrace the widely circulated views that regional executives caused us pain in the elections as their works fell short of expectations.
Then the John Boadus, Freddy Blays, Sammi Awukus took the centerstage as those who truly caused us our defeat. This has been the narrative for the past week or two.
President Akufo-Addo is believed to have appointed Hon. Akosua Frema Osei-Opare to continue as the Chief of Staff for another term, and all of a sudden, we did not lose many seats because of the MMDCEs, constituency executives, regional executives and national executives but because of the Chief of Staff?
I am in a fix trying to pin this down. It is as though we are still grappling with the real reasons which contributed to our uninspiring performance in the 2020 elections.
The onus lies with us to take an introspective look into what actually conspired to do us in during the 2020 elections, but to blame it on the Chief of Staff is something that I fail to associate myself with. Those who hold that view have failed to ideate the reasons behind such a viewpoint. Until such tangible reasons are offered, I would suggest that we dispense with such a thought.