POLITICS
I'm aspiring to be Majority Leader in 8th Parliament – Haruna Iddrisu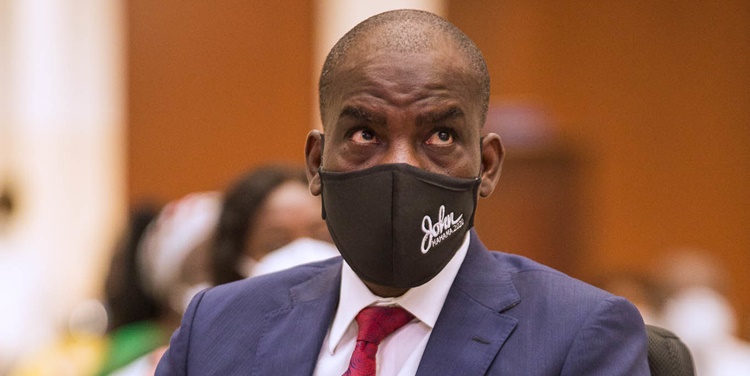 The Minority Leader in Parliament, Haruna Iddrisu, has confidently reiterated that their side in Parliament will form the next majority.
Although both the governing New Patriotic Party and the opposition National Democratic Congress have split the seats evenly, with the Independent MP-Elect for Fomena breaking the tie, Haruna Iddrisu insists the NDC has the numbers to form the Majority.
The Tamale South MP spoke to Citi News ahead of today's dissolution of Parliament.
He insisted the NDC won both Techiman South and Sefwi seats and that those seats must be given to the NDC.
According to him, that will be in the interest of "justice and peace."
"I am now an aspiring Majority Leader with Techiman South and the Sefwi to be secured and, if that travesty of electoral injustice against the National Democratic Congress is reversed as it should in the interest of justice and peace, we will form a majority."
We'll use every legal means to secure majority in Parliament – Ofosu Ampofo
The Chairman of the National Democratic Congress, Samuel Ofosu Ampofo, had earlier asserted that the party will use every legal means to ensure its majority in Parliament.
He said the NDC's analysis of the results of the parliamentary election shows that it will form the next majority in the House.
Speaking at the NDC's 39th anniversary celebration of the 31st December Revolution, Mr. Ampofo said the party will use every legitimate means to fight for the majority of seats in Parliament
"We want to say authoritatively that the NDC believes that we have a majority in Parliament. We will use every legitimate and legal means to define that majority.
"We will not allow anybody to subvert the will of the people. We will elect the next Speaker of Parliament because the voice of the people represents the voice of God."