POLITICS
I haven't met anyone over sale of Art Centre – Nana Asante Bediatuo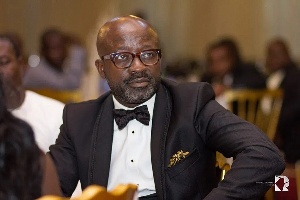 The Secretary to the President, Nana Bediatuo Asante, has described claims making rounds on social media that he has sold the Accra Arts Centre to a private investor as "blatant lies."
An unidentified woman is heard on the tape alleging that she had facilitated a meeting between Asante and some chiefs for the sale of the centre.
"I wish to put on record that I have never met this unnamed, unidentified woman or the elders and the chiefs she claims she brought to meet with me," Nana Asante said in a statement.
He added: "She does not state the date of the meeting, the place where the meeting took place and the names of the elders and chiefs who accompanied her to the alleged meeting. That is because the so-called meeting never took place, or at least not with me.
"Ordinarily, I will not dignify such baseless allegations with a response to give it oxygen in the media space. However, such false allegations in the manner presented can be believed by some people. I therefore consider it necessary to put out this statement because the allegations made in the audio recording have no iota of truth, are pure fabrications and are malicious."
READ THE FULL STATEMENT BELOW