Showbiz
I Have No Regrets About Topping Up My Butt – Moesha Says With Pride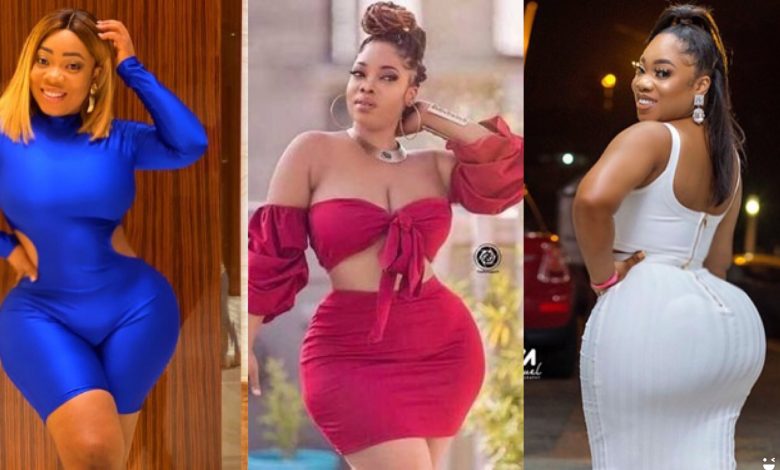 Regrets- we all have something that we have done that we wish never to have done them but Moesha says she does not have any at all.
The Instagram model says that word does not exist in her life because she is ever so proud of everything that has happened in her life.
And that includes her infamous interview with Christiane Amanpour where she told the world that she lives off the palms of big and rich men in the country.
Equally, she is proud of the butt upliftment she underwent although the Ghanaians have lashed into her severally because of that.
Moe says everything that has happened in her life has in fact made her a better person.
"I don't have regrets at all, rather I will say they are lessons. The lessons I derived in whatever I went through has over time made me a better person, made me now conscious of the choices I make, what I do, what I say among others.
"As for regrets no, I have none. If I say that, it will be like I'm brooding over them but no, I learn my lessons and I move on."
Moesha says the emergence of Covid-19 has shown her who her true friends are.
"With COVID-19 and its attendant restrictions, I had nowhere to go so I took it upon myself to check my health and I realized I needed a lot of rest, I needed to take time and take good care of myself. Apart from that, I saw who my friends really were, the numbers reduced to a smaller circle and I loved it, so peaceful."
Source: