POLITICS
Housing Ministry didn't get enough funds but we weren't 'totally useless' – Atta Akyea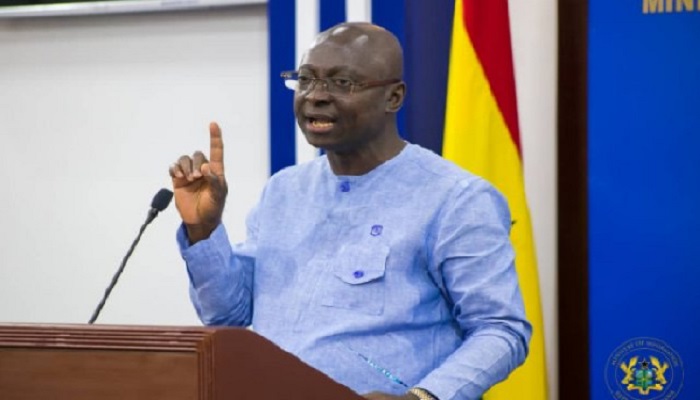 Former Minister of Works and Housing, Samuel Atta Akyea believes the lack of resources was a significant factor in his outfit's relatively unremarkable performance in the first term of the Akufo-Addo administration.
Mr. Atta Akyea insisted that, while he had a good professional relationship with the then-Finance Minister, Ken Ofori-Atta, he had constantly expressed his dissatisfaction with the funds allocated to his Ministry.
"I have a good working relationship with Ken Ofori Atta. Every issue I had with him was dealt with upfront. I certainly had issues with him. I used to question him about the funds allocated to my Ministry," he told Umaru Sanda Amadu, the host of Citi TV's Face to Face in an interview on Tuesday.
Mr. Atta Akyea explained that his complaints were often rebuffed, with priority given instead to ensuring that the government's flagship programs, Planting for Food and Jobs and the Free Senior High School policy were up and running.
"[Ken Ofori-Atta] told me that the kind of undertakings I had for instance in housing were very capital-intensive and not very debt-sustainable, so we should give ourselves sound space, and housing will be at the front burner and that's what we're about to see now," he said.
The MP for Abuakwa South believes that the funds allocated to the Works and Housing Ministry were woefully inadequate, especially given the allocations to other Ministries.
"It's obvious that when you look at the kind of loans that some of the Ministries had, measured against what I had to use for housing, to a very reasonable degree, I didn't have any money for housing and that's a fact. It was the perspective of the Finance Minister that it wasn't our priority now. We were dealing seriously with Planting for Food and Jobs and Free SHS which were money-sucking."
"I didn't agree, but I didn't have a choice because of the hard fact that there's a President who is determining what is a priority to him. If you pay regard to the Constitution, you are part of the government to help in policy so if you proffer a view which does not find favour with the President and Finance Minister, that's the end of the matter."
He rejected assertions that his Ministry was "totally useless", admitting, however, that "it was minimized in terms of impact and focus in the area of housing."
Francis Asenso-Boakye is the Minister-designate for Works and Housing pending his approval by the Appointments Committee, and her predecessor believes that the outfit could see a bump in relevance in President Akufo-Addo's second term.
"The President is in his legacy years, and I'm tempted to believe that housing will become a priority. He's going to do housing that will immortalize his name. I can see Akufo-Ado flats happening in this country."