Showbiz
Hot Video: Efia Odo Allows Her Uncle To Grind Her Like His Girlfriend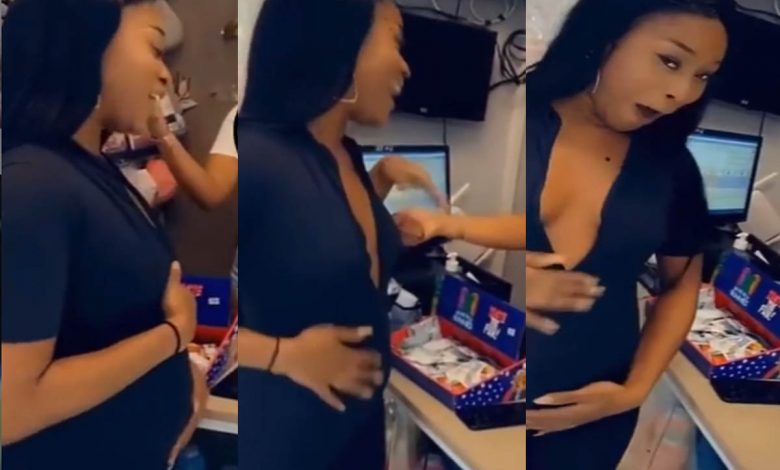 Wonders will never end when it comes to the hideous controversies that surround social media vixen, Efia Odo.
In the latest video posted by the social media personality, she was caught up in a dance with her mom and uncle. What should have looked like a harmless dance between uncle and niece started to get more erotic.
In the video, the uncle of Efia Odo was spotted grinding the backside of Efia in a very sexy way to a point where the dress of Efia lifted up only to expose her bare bum.
Still dancing unconcerned to the old highlife tune, Efia continued to wine for her uncle. As things got heated up, the mother of the forever bad girl was seen breaking up Efia and her uncle. She even couldn't take it anymore as she also spotted pulling her daughter's dress to cover her revealing butt.
Watch Video Below
View this post on Instagram