POLITICS
Hawa Koomson apologizes for shooting incident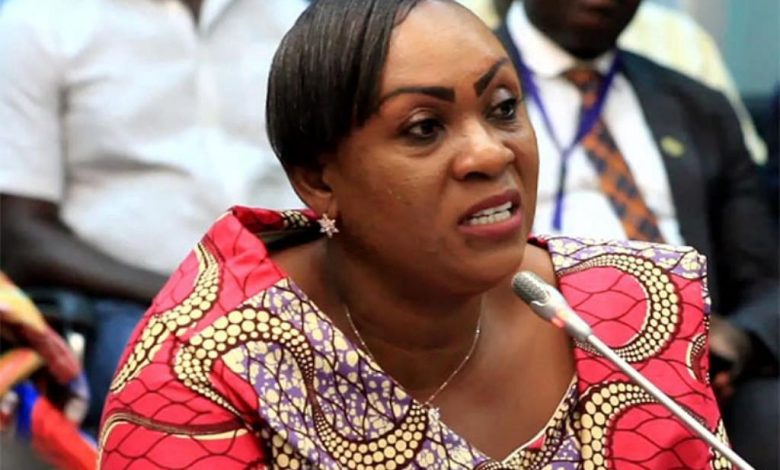 Minister-designate for Fisheries and Aquaculture Development and Member of Parliament for Awutu Senya, Mavis Hawa Koomson has regretted firing shots at a polling station in Kasoa in the Central Region during the 2020 voter registration exercise.
On that day, Mrs Koomson, who is also the Member of Parliament for the Awutu Senya East Constituency in the Central Region, went to the Step to Christ polling centre at Kasoa after receiving information that people from outside the constituency had been bussed to register there as voters. After a misunderstanding broke out, the MP said she fired warning shots, which she claimed was in "self-defense".
Appearing before the Appointments Committee of Parliament on Thursday, Mrs Koomson admitted in agreement with the MP for Tamale South, Mr Haruna Iddrisu, that her actions were "unministerial, dishonourable", and consequently apologised.
She said, "Mr Chairman, I want to take this opportunity to apologise to the people who were so scared on that day." Mrs Koomson's apology followed a question by the MP for Gushegu, Mr Hassan Tampuli on events that led to the firing of a gun by the minister-designate.
Responding to the question, Mrs Koomson said although her actions were premised on some circumstances at the time, they were regrettable.
She also expressed the hope that such an incident would not repeat itself. "During the registration of voters, there was an incident. But Mr Chairman, regrettably, it was an unfortunate incident which I wish it never happened. And I also pray that it never happens again in the history of our politics in Ghana. "It was in defence of myself because I felt my life was in danger with the circumstances that I found myself. That day, I thought I needed to save my life," she explained.
"But Mr Chairman, I would also want to plead with this committee that the issue is before the police for investigations and I wouldn't want to say much about it," she added. In a follow-up question, the Mr iddrisu, sought to find out why Mrs Koomson did not go to the polling centre with her bodyguard.
In her response, she said, "that day the bodyguard was not with me. It was as early as 6 am. She had then not reported for duty." Following the incident, several civil society organizations including IMANI and Occupy Ghana, religious groups, and the opposition National Democratic Congress (NDC) demanded her immediate arrest and prosecution over the unfortunate incident. The matter is currently being probed by the Ghana Police Service.